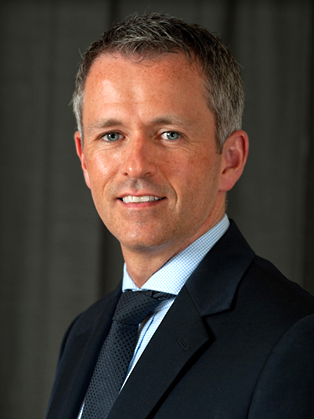 Best known for:
World's leading authority on elite talent and high performance operation from recruitment to performance.
Summary:
'The Game Changer' Mike Forde is former Director of Football Operations at Chelsea Football Club, responsible for all areas of Chelsea FC's performance and team operations. Mike is widely recognised as a World authority in the British Premier League and European soccer and elite US professional sport for driving innovation and cutting edge methods.
Biography:
Based in New York, Mike is one of the World's leading authorities on elite talent and high performance, having worked in Elite Sports since 1998. The 40 year old is widely recognized as a world performance expert having worked in the world's most prestigious sports leagues both across European Soccer and Elite US Professional Sport including the NBA, NFL, MLB and the NHL. Mike has a rich background and experience in creating 'game changing' methodologies around management of world class, multi-cultural talent. His work in pioneering new practices in elite sports world have become a benchmark for leading teams across the globe.
Mike is currently working with one of the leading soccer coaches Carlo Ancelotti on writing a book 'Quiet Leadership' which will be launched early 2016 with Penguin Global Publishing. He also currently advises on Building High Performance Cultures and Talent Management across a variety of Global Sports and teams including the Philadelphia Eagles, Atlanta Falcons and the Brooklyn Nets. Mike and his Ingenio Management platform will be assisting them in building a performance model for sustained success. Mike also consults closely on Corporate Knowledge Capture, with Sir Dave Brailsford and two-time Tour de France winners Team Sky Cycling.
Between August 2007 to July 2013 he was employed as Director of Football Operations & Executive Club Director for Chelsea Football Club in the EPL, dealing with all areas of performance and team operations relating to the 1st team. In this period Chelsea have won the UEFA Champions League, Europa League, Premier League title and three FA Cups. The most successful era in the club's history.
Between November 1999 and July 2007 he was Performance Director for Bolton Wanderers Football Club, also in the EPL and holds a BSc Sport Science from Liverpool John Moores University and a MSc Psychology & Sport from San Diego State University.
Mike is a sought after worldwide expert in Performance and Talent Management discussions, drawing on his elite experience to impart and develop wide ranging learning, integration and best practice in High Performance Cultures and practices and its practical implications and transfer to the world of business.

Stage 1: DNA of a High Performance Environment

Key Messages:

Embracing uncertainty and volatility in the market and seeing it as part of your competitive advantage
Setting the culture for sustained success
Create a no excuse environment
Developing a Winning Organisational Mindset
 
Stage 2: Profiling the characteristics of an Elite High Achiever

Key Messages:
"Talent + Sacrifice + Clear Goals"
"Positive Personal Energy + Ability to Energise...
Fee range:
10,000-20,000 GBP
Testimonials:
In nearly 20 years of planning conferences and events, I have not seen a more impactful speaker than Mike Forde. Regardless of the industry you work in, Mike's message about how the best teams achieve optimal performance is a relevant and inspiring one. One of the best things about him is also universal appeal. It's often difficult to find a speaker that will resonate with crowds in both the Americas and the EU. I found Mike's speaking style and content to be as international as I have witnessed. He will certainly be scheduled for a return visit to one of our events.
Brooke Christian, Chief Sales Officer, Transperfect