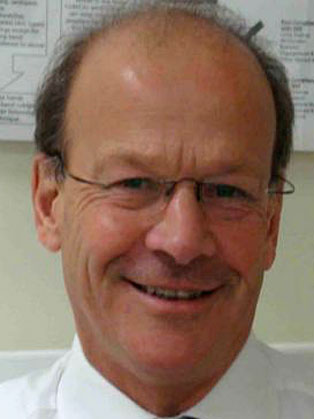 Best known for:
Best known for partnering Sir Ranulph Fiennes on his grand expeditions.
Summary:
Professor Mike Stroud OBE, MD, DSci is an expert on human health under extreme conditions, seeing him joining Sir Ranulph Fiennes on his adventures across the world. Stroud, together with Fiennes, is a supporter of rigorous exercise to help slow down the aging process. He points out that historically the human body is pre-tuned to undergo bouts of hard work and in particular can cope remarkably well with endurance events in hot climates. As a leading authority of survival, nutrition and endurance Mike is asked frequently to appear on television and radio. He presented his own BBC1 series, 'The Challenge' and was the endurance and medical expert on all three series of BBC TV's, 'Are You Tough Enough for the SAS'.
Biography:
Dr Mike Stroud OBE, MD, DSci is well known for his record-breaking expeditions with Sir Ranulph Fiennes, they first teamed up in 1986. He is a world authority in human endurance and nutrition as well as being one of the most well known expedition scientists, whose research is used globally. Mike has many advisory roles and is the head of British Association for Parental and Enteral Nutrition. This year he's concentrating particularly on 'Putting nutritional services at the heart of Quality Care' which is an initiative that he is involved with at a National level working with the NHS Care Quality Commission.
Mike qualified as a doctor in London in 1979 (Bsc, MBBS, MD, DSci, FRCP) and then spent ten years in a variety of hospital posts interspersed with far reaching expeditions and travel. In 1990, he entered into full time research on endurance, nutrition and survival under extreme conditions, working at both the RAF Institute of Aviation Medicine and the Army Personnel Research Establishment. He later became the Chief Scientist at the UK Centre for Human Sciences. In 1995, he returned to hospital medicine and university work and in 1998 was appointed as a Senior Lecturer in Medicine and Nutrition, and Lead Consultant in Gastroenterology at Southampton University Hospitals.
Mike made the first of five attempts to make the first unsupported journey on foot to the North Pole from Arctic Canada starting in 1986 with expedition partner, Sir Ranulph Fiennes which was then followed by North Pole Attempts from both Canada and Siberia. These included a record-breaking journey in 1990, which raised more than £2 million for charity. Following these Arctic ventures, Mike and Sir Ranulph switched attention to Antarctica and the South Pole where in 1992/3 they broke several records when completing the first unaided walk across the continent. At the time, it was also the longest unsupported walk in history. On his return from the South Pole, Mike was awarded the OBE for 'Human Endeavour and Services to Charity' and the Polar Medal for 'Services to Arctic and Antarctic Exploration'.
Following the 1993 Polar journey, Mike continued his interest in extreme sports, leading the first UK team in the 1994 'Marathon of the Sands, (a trans-Sahara multi-marathon). In 1995 and '96 he competed in the first two ultra-distance 'Eco-Challenge' adventure races and in April 2002, he completed the first unsupported, non-stop desert crossing of Qatar, covering the 200 km in just 3 days. Most recently, in November 2003, he and Sir Ranulph completed seven full marathons, on seven continents in just seven days, once again raising huge amounts for money for charity.
Mike is the author of two books, 'Shadows on The Wasteland' – documenting his crossing of Antarctica and 'Survival of The Fittest' – examining the relationship between nutrition, exercise, health and peak performance. He presented his own BBC1 series, 'The Challenge' and was the endurance and medical expert on all three series of BBC TV's, 'Are You Tough Enough for the SAS'.
Fee range:
Please Enquire
Testimonials:
You really excelled yourself with the marvellous lecture about the Pendland South Pole Expedition. As you could see, the capacity audience was full of admiration for your remarkable achievement. We all greatly enjoyed your clear presentation. Thank you very much indeed for giving such a truly memorable lecture, and for repeating it twice on the same day.
Director of The Royal Geographical Society