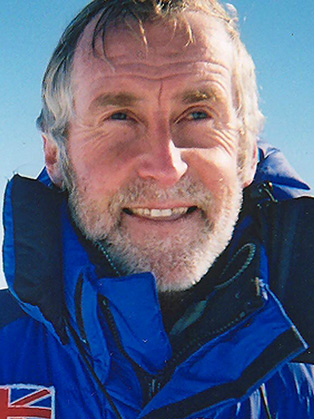 Best known for:
Miles Hilton-Barber is a British adventurer who, despite being blind, undertakes a variety of expeditions all around the world to raise awareness and money for a charity organization, and blind people in general.
Summary:
Blind Adventurer and international Motivational Speaker Miles Hilton-Barber is one of the most widely sought-after motivational speakers on the world circuit today, having had the privilege of speaking at over 1,000 corporate events in 69 countries around the world to date.
Biography:
Despite losing his sight in his early twenties, Miles Hilton-Barber's quality of life and level of success was radically transformed at the age of 50, not through sight restoration, but through changing his attitude to his blindness.
Since the age of 50 Miles has set numerous world records undertaking extreme endurance events across all seven continents of our world, in the fields of mountaineering, desert and polar ultra-marathons, power-boat racing, scuba-diving, motor-racing and long distance, aerobatic and supersonic flying amongst other achievements.
His presentations outline a radical yet simple set of life principles that will enable businesses and individuals to become more successful today, despite facing unprecedented global change. These principles are wrapped up in a fast-moving, colourful and humorous presentation, with photos and video clips from his many expeditions and adventures.
He will challenge you to look again at who you are, and how you can achieve so much more than you think you can in both your professional and personal life, because "the only limits in your life are those you accept yourself."
Whether Miles is giving a keynote corporate presentation or an after dinner speech, his humour, timing and use of material is exceptional. He mixes in laughter, telling stories from his own rich experiences as a blind person.
Fee range:
Please Enquire