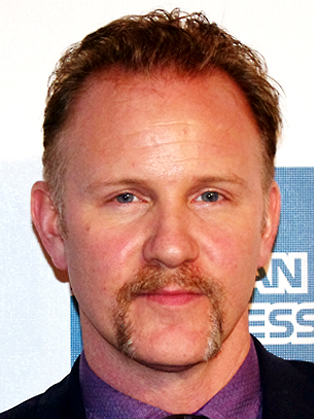 Best known for:
"Kids can and will thrive in the right conditions, but it all seems to start with the teachers, and giving those teachers the resources to teach- and not just to test."
Summary:
Morgan Spurlock is a documentary filmmaker, humorist, television producer, screenwriter, and political activist, best known for the documentary films "Super Size" Me and "This Is Us". Spurlock was the executive producer and star of the reality television series "30 Days". As of June 2013, Spurlock hosts and produces the CNN show "Inside Man" and is the co-founder of short-film content marketing company cinelan, which produced the Focus Forward campaign for GE.
Biography:
As a child, Morgan Spurlock attended Woodrow Wilson High School in West Virginia and graduated in 1989. IN 1993, he then graduated with a film degree from New York University's Tisch School of the Arts.
Spurlock then enjoyed a spell as a successful playwright and won awards for his play The Phoenix. He then went on to create the series I Bet You Will, for the MTV channel. It was a light-hearted series of 5-minute programmes, featuring members of the public doing unusual or disgusting things for cash. It started out as a webcast and was so popular that MTV adopted the show.
Though it was as high-concept as any reality-TV show, Morgan Spurlock's 2004 film Super Size Me was something else entirely: a critique of modern fast-feeding, wrapped in the personal story of a charming, curious host. And "host" can be taken literally: eating only McDonald's for 30 days straight, Spurlock went into a shocking physical and emotional decline, showing via his own body the truth about junk food. After this Oscar-nominated doc came Spurlock's three-seasons-long unscripted TV show, 30 Days, based on another lifehack: Send a person to live, for 30 days, inside another worldview. Stories from 30 Days are human, engaging, surprising: An anti-immigrant activist warms to a tight-knit family of border-crossers; an outsourced US engineer meets the Indian engineer who holds his old job; a former pro football player spends 30 days navigating the world in a wheelchair.
In 2008, Spurlock released Where in the World Is Osama Bin Laden?, about his months-long trek through Afghanistan, Saudi Arabia, Egypt, Israel, Palestine ... following leads and interviewing people along the way. (In an interview, he guessed he got within 50 miles of Osama before winding up the hunt.) He was also part of a group-filmed version of Freakonomics. He wrote a book about his fast-food odyssey, called Don't Eat This Book -- while his wife, vegan chef Alex Jamieson, wrote a bestseller about the eight-week cleansing diet she put Spurlock on after he got supersized.
The "Simpsons 20th Anniversary Special - In 3-D! On Ice!" was the next project from Spurlock; a documentary that explored the cultural phenomenon of The Simpsons - the animated series created by Matt Groening.
2010, Morgan Spurlock worked alongside Buffy the Vampire Slayer creator Joss Whedon, Harry Knowles and Stan Lee, to create a documentary about the Comic-Con convention. The film was entitled Comic-Con Episode Four: A Fan's Hope and looked at the stories of the convention's fans.
Spurlock then went on to make The Greatest Move Ever Sold, about product placement, marketing and advertising in the film world. In 30 Days, Spurlock (and others) spends 30 days at a time immersing themselves in a different way of life to their own. The series was split into episodes, with each episode focusing on a different way of life.
Fee range:
Please Enquire