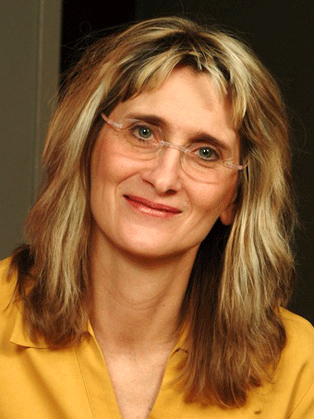 Best known for:
Master at engaging wildly divergent stakeholders for the benefit of each and all!
Summary:
Hack has turned adversaries into allies throughout the world. Her pioneering work on engagement leadership and her unique framework Strategic Relational Engagement (SRE™) is based on decades of real-life success in bringing together diverse stakeholders to find common ground and achieve great goals. Named one of Top 100 Thought Leaders in Trustworthy Business Behavior, Hack works with executives of Fortune 500 companies, heads of state, and leaders of global organizations.
Biography:
CEO of beCause Global Consulting, Hack was the first woman to be Executive-in-Residence at IMD Business School, where she maintains an affiliation. She was Board Chair of the Desmond Tutu Peace Foundation and has served as a non-executive director on other for- and not-for profit boards.
Hack has been a speaker at meetings, graduations and conferences globally, including TEDx. She's had articles written about or published by her including in The Financial Times, Forbes, Huffington Post, The New York Times, ReWiring Business and UN Chronicle. She's appeared extensively on television, radio, Internet, and is on an on-line database of international women experts, SheSource.
She has accepted numerous awards including International Outstanding Achievement, Woman of the Year, and Inspiration Award for lifetime achievement presented at the Säid Business School of Oxford University. She has Master's degrees from Harvard University and The New School. She is a Fellow at New Westminster College, created and taught graduate courses at NYU and SNHU and has been a guest lecturer at many other universities.
Her broad spectrum of consulting services include: develop stakeholder engagement systems within and among organizations; provide executive coaching; create multi-sector, cross-border strategic alliances in an increasingly globalized world; organize leadership development and change management programs; co-create strategic action plans for new or revitalized enterprises; generate and sustain corporate social responsibility initiatives integrated with core business; formulate and bolster foundations for trust, coalescing ethics, sustainability and other values; institute governance structures to achieve these and other goals.
Her clients, among many others, include: Coca-Cola Company, Unilever and Omnicom Group in the private sector; Ford Foundation, Elton John AIDS Foundation and Robert F Kennedy Center in the non-profit sector; Presidents Nelson Mandela and Corazon Aquino, Association of German Public Banking Institutions and the Shanghai Stock Exchange in the government sector. Her company beCause has 32 senior associates globally.
Hack continues to lead sessions in IMD executive education programs, including one-on-one intensives with senior executives and deep dives for business groups, often in role of "designated challenger" to help them chart their future. While Executive-in-Residence she distilled her internationally known pioneering work on engagement leadership and its framework Strategic Relational Engagement (SRE™) into teachable lessons about improving stakeholder engagement within and among entities and sectors to increase productivity, profitability and sustainability.
Fee range:
5,000-10,000 GBP
Testimonials:
Our gratitude to Nadine Hack for what she created for us in Carnegie Hall has no measure. Nadine, in her unstinting efforts to turn the event into a fitting memorial to victims of September 11th, revealed a passionate, visionary, organizational genius that left us in awe.
Benjamin Zander, Conductor, Boston Philharmonic Orchestra
Nadine Hack, a splendid friend, has over a long period of time been deeply involved with and extremely successful at promoting issues of peace, justice and human rights in the developed and developing countries. Hearing her speak is pure inspiration. She is dedicated, intelligent and among those wonderful people who have done so much to make the world a better place. Do you have your sunglasses on? She's a star!
Desmond Tutu, Archbishop Emeritus, Nobel Laureate
When I was in prison it was very good to know that I had powerful friends like Nadine Hack working on behalf of South Africa's freedom. Now that South Africa is engaged in the arduous process of reconstruction and development, my colleagues and I regularly rely upon the perceptive guidance provided by Nadine.
The Honorable Nelson Mandela
Early in my professional career, I learned so much about how to organize and run a meeting from Nadine Hack. She hired me to be the executive director of a committee she chaired. The co-chairs she recruited included Bob Rubin, Arthur Levitt and Roger Altman who later were in the US Cabinet. Her presence as a speaker is remarkable. She masterfully led this group in a crisp weekly meeting that accomplished extraordinary results.
Michael Schlein, former President, Citigroup International Franchise Management; current CEO Accion
Nadine Hack understands the importance of corporate social responsibility goals that companies seek to achieve. She is strategic in her approach and thorough in her implementation to help clients distill and achieve objectives that are consistent with their core business model. It has always been a pleasure to work with her and I am always enchanted by her scintillating presentations.
Richard Matzke, former Board Vice Chairman, Chevron Texaco Corporation; current board member Lukoil
Nadine Hack mesmerized every group we had her speak in front of and provided the strategic leadership that guided our complex process of developing powerful branding and message delivery for a client with multiple stakeholders holding extremely divergent views. We could not have done it without her.
Janet Riccio, Dean of Omnicom University and EVP Omnicom Group