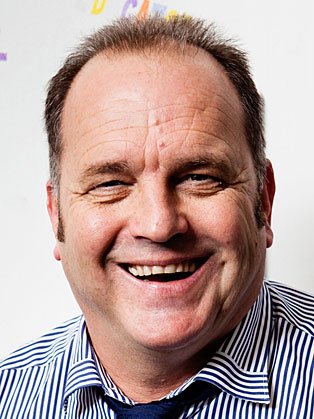 Best known for:
Nev is an author and TV personality, but is best known for founding the Save Britain Money group.
Summary:
Neville Wilshire is the founder and CEO of the Save Britain Money group, an award winning business with a mission of saving people money. When not busy in the board room Nev features on the BBC show 'The Call Centre' and delivers motivational talks to businesses across the UK.
Biography:
Neville Wilshire is the founder and CEO of the Save Britain Money group. An award- winning and successful businessman, Nev (as he is known to everyone) is now a familiar face to millions of viewers as the star of BBC's THE CALL CENTRE.
Nev's path to business success started in his home town of Swansea. In 1984, aged just 25, Nev established Central Heating Services and generated an impressive £100,000 turnover in the first year, soon making him a millionaire. What Nev didn't foresee was the deep recession of 1989 that had an immediate impact on sales. Despite battling to turn things around and just 10 years after Nev had become a millionaire, the bank put Central Heating Services into receivership.
The loss of his business was a shattering blow for Nev who was forced to endure difficult times: an ended marriage, a lost home, and burdensome debts. It wasn't until 1996 while on holiday in Florida that Nev received inspiration from an unlikely source. He was surprised to discover that Walt Disney had been made bankrupt twice before finding success.
Fast forward 9 years and Nev, now armed with extensive experience of using grant schemes to fund home improvements, was ready to set up Nationwide Energy Services. Eight years on, NES is now part of Nev's group of companies called Save Britain Money.
Nev recently filmed the second series of THE CALL CENTRE. His book 'HAPPY PEOPLE SELL 'shares his unorthodox management style including compulsory sing-a-longs, matchmaking attempts, arm wrestling bouts and the use of very direct language delivered at high volume.
Fee range:
Please Enquire