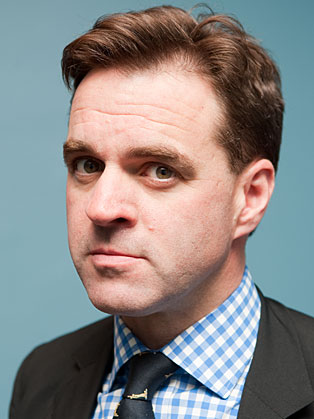 Best known for:
Niall Ferguson is one of the world's leading historians.
Summary:
Niall Ferguson is one of our most influential commentators on Geopolitics and the Global Economy. The wide range of his expertise underscores his ongoing importance as a keynote speaker.
Biography:
A Senior Fellow at the Hoover Institution, Stanford University, and a Visiting Professor at Tsinghua University, Beijing, he has published fourteen books, including The Pity of War: Explaining World War One, The Cash Nexus, Empire, Colossus, The War of the World, The Ascent of Money, Civilization: The West and the Rest, The Great Degeneration, is currently writing a life of Henry Kissinger, the first volume of which—Kissinger, 1923-1968: The Idealist—has been published to critical acclaim.
He is an award-making filmmaker, too, having won an international Emmy for his PBS series The Ascent of Money. His many other prizes and awards include the Benjamin Franklin Prize for Public Service (2010), the Hayek Prize for Lifetime Achievement (2012) and the Ludwig Erhard Prize for Economic Journalism (2013).
In addition to writing a weekly column for the Sunday Times (London) and the Boston Globe, he is the founder and Managing Director of Greenmantle LLC, a Cambridge-based advisory firm.
A superb speaker, Ferguson's presentations are celebrated for their scintillating wit and their analytical clarity. Some of his speech topics:
* Populism and Globalization: Politics in the Age of Trump
* Networks versus Hierarchies: Silicon Valley in Historical Perspective
* The Descent of Money: Are We Stuck with Economic Stagnation or Can We Bounce Back?
* The Geopolitical Taper: Can American Power Make a Comeback?
* The Great Degeneration: How Institutions Decay and Economies Die
* Civilization: The West and the Rest
* Business Empires: How Big Companies Rise and Fall
* Is This the Chinese Century?
* Are Humans Redundant?
Fee range:
Please Enquire