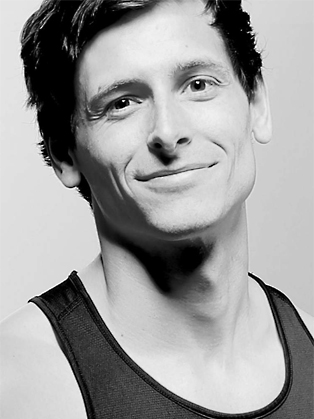 Best known for:
Nick Butter is best known for his numerous ultra endurance expeditions around the world. Nick is the first and only person to have run a marathon in every country in the world achieving this epic feat on 10th November 2019 after just 23 months.
Summary:
Nick's passion for running is clear, but his meaningful topics are the basis of some truly inspirational messages too. He covers areas such as understanding potential; embracing failure; perseverance and determination, and how to value the time we have on our planet. His personal stories bring these issues to life with enthusiasm and character. Nick may be a runner first and foremost, but his messages reach further. He's not on a crusade to get everyone into lycra, but simply to spread the message that everyone, regardless of age, background, and commitments can excel at anything they put their minds to.
Biography:
After igniting his love affair with running at eleven years old, Nick actually kick started his career in sport as an under 19s British skier.
With the lack of snow in his English motherland, and facing various injuries, he later gravitated towards super long distance endurance events in 2010. Quitting his successful career in banking he jumped feet first into the world of sport - specifically running.
Having worked hard to secure upwards of 50 sponsors for various high level endurance events over the last decade, Nick has now been featured on international news channels in over 80 countries, ran with Presidents, Olympians, tens of thousands of children and has inspiring articles in hundreds of print and online publications world wide. His stories are vast and eye watering.
At the ripe old age of 29, Nick already has a rich story to tell. In just the last 10 years, Nick has ran close to 40,000 miles, completed 470 marathons, ran in 80+ ultra endurance events world wide, and astonishingly completed one of the toughest foot races in the world with a broken ankle. (Marathon des Sables).
Nick has nurtured an interest in pushing himself to the limits of his own physical endurance for a long time, but his determination doesn't end there.
Along with sport Nick holds a natural talent for writing, will publish his first book in March 2020.
Sharing his journey through photography is a major passion. Pictures really do paint a thousand words, and Nick's photos are outstanding. Nick's evocative tales come coupled with a vast array of beautiful photography; these include many small African communities like Sao Tome, poverty stricken Sierra Leone, and stunning mountains, fjords, lakes, skyscrapers, and slums. And of course his brilliant collection entitled '1000 faces'.
Nick's attitude of 'Don't count the days, make the days count' rings true in everything he does.
In November 2019, Dorset born Nick Butter completed a world first, the only person ever to run a marathon in every country in the world. Completing 196 marathons in 196 countries after starting in Canada in January 2018 and finishing in Greece 10th November 2019. He was inspired to do it to raise funds for Prostate Cancer UK after a friend was diagnosed with the disease. During his epic feat, Nick got through 10 passports, took 455 flights, ran through 15 war zones and was mugged twice.
We are pleased to announce that he is now able to continue his speaking engagements, with many tales to tell and interesting and relevant topics that can be covered. Presentations can be tailored to what each Client requires.
Key Topics:
Don't count the days, make the days count
Running The World 196
Time
Courage
Failure
Endurance
Travel
Fear and Courage
Logistics
Global Connections
Mindset and Wellbeing
Nutrition
Our Planet
Poverty
And for 2020:
Iceland Circumnavigation
Book Launch
Public Speaking Tour
The 196 Foundation Launch
And here's something you didn't know about Nick - he is very good at animal impersonations - specialities being and owl, a cow, and a crow.
To Book Nick, please contact our CEO Joanna Jones for further details email jo@atlanticspeakerbureau.com or call the office on +44(0)1202 734817.
Fee range:
Please Enquire
Testimonials:
Nick is a hugely inspiring figure and an exceptional storyteller. At a pivotal moment of global political, social and environmental turmoil, Nick's running expedition has given him a very unique view of the world and our place within it – the common bonds we share and the challenges we face as an international community, and the individual differences and cultural characteristics we should celebrate and protect. Nick's passion is infectious, and he has the ability to share his extraordinary experiences with warmth, humour and humanity, and to make you feel as though you were right there with him every step of the way.
Penguin Publishers
Nick is an incredibly inspiring speaker. He delivered a very popular and engaging talk as part of the National Running Show this year. He is a great guy, that's in the midst of achieving something truly extraordinary, and yet he manages to speak in a way that is relatable and accessible to everyone. We've already re-booked him for next year. Thank you Nick.
Mike Seaman, Managing Director, National Running Show