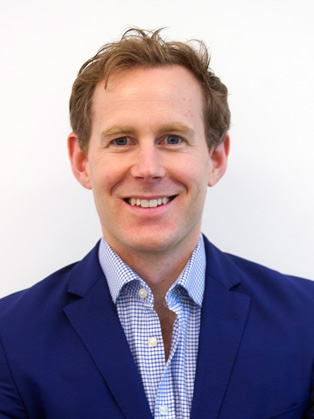 Best known for:
Nick is the Founder of Nutmeg, Europe's first and largest Robo advisor and regarded as one of the world's leading experts in Financial Technology innovation and entrepreneurship.
Summary:
As the pioneer of online "robo" investing, Nick changed a 300 year old industry by inventing a service that gives private bank quality services to the mass market. Operating as founder and CEO of Nutmeg, a company that started in a garage in Silicon Valley and has grown to be the number one personal investing brand in London, Nick has ridden the entrepreneurial roller coaster. Nick is now based in Singapore where he is an investor in young companies and assists global corporations with digital transformation.
Biography:
Nick has been named Spears Entrepreneur of the Year and one of the "top 1,000 Londoner's" by the Evening Standard, but he didn't always have success. Nutmeg's first employees were paid using his personal credit cards and he had to sleep on friend and family couches for a year to get the business going.
Nick's passion is financial education and equality and he is a regular media guest and visiting lecturer at universities around the world. Nick has appeared on BBC, CNN, CNBC, Bloomberg and lectured at Stanford, Harvard, Oxford, Cambridge and London Business School.
A regular "go to guy" for CEO's and boards of financial services companies, Nick has advised many of the world's leading banks and asset managers on how they can adapt their products and services for a new generation of consumers. Furthermore, he has been able to bring a fresh perspective to the leaders of global non-financial services companies and governmental bodies.
Nick is an expert speaker in the subjects of internal innovation and what it takes to achieve the impossible dream. From just an idea on a piece of paper Nutmeg has been fueled by $100M of venture capital funding and now ranks as one of the UK's largest wealth management companies.
Nick is an Independent Director of Innovate Finance, the global members organisation dedicated to the promotion of Financial Services technology and Senior Advisor to Portag3 VC fund. He has a MBA from Stanford University and an undergraduate degree from Exeter University. Nick currently lives in Singapore with his wife Nancy.
Topics: Entrepreneurship, innovation, digital challenges, FinTech, venture investing and fundraising, financial education and equality
Fee range:
Please Enquire