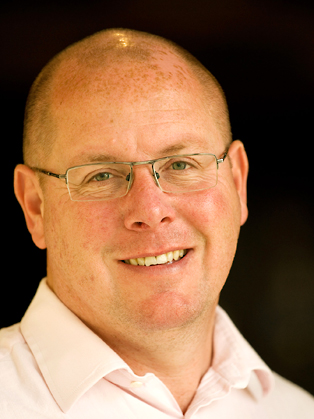 Best known for:
Probably the most famous rogue trader in the world.
Summary:
Long before it became fashionable, the original 'rogue trader' lost £860m of Barings' money - and spent four years in a Singapore jail. Nick tells his compelling and still cautionary tale without making any excuses for his wrong-doing.
Biography:
Few stories have dominated the world's headlines quite like the collapse of Barings. Trusted with the finances of royalty and aristocracy for two hundred years, the bank was brought down by the covert trading activities of just one man, leaving behind losses of £860 million.
Forever dubbed the 'Rogue Trader', Leeson's own account of his rise and fall is both candid and compelling. He took some of the greatest gambles of all time and found himself sucked into a terrifying spiral of loss that rocked the City to its foundations and threatened to destroy his life.
Nick Leeson came from humble beginnings in Watford and worked his way to the heart of a cut-and-thrust empire: the SIMEX money market. After his spectacular fall from grace Nick spent four and a half years in a Singapore jail, contracting cancer of the colon and seeing the end of his marriage.
His speech reveals the pressures, the series of errors and the amazing chain of events that make the true story as crisp as any thriller. It also demonstrates the risks to which financial institutions in particular can still be exposed. As part of his presentation Nick is prepared to answer questions on any aspect of his experiences.
Nick recently has undertaken a number of talks for companies, centered around Stress, Wellbeing and Mental health. Given what he endured during his time at Barings, 4.5 years in Singapore jail, divorce and colon cancer, Nick is well placed to deliver a fascinating personal account of someone who has been at the lowest point – with the very real contemplation of suicide during his time in prison – to come out the other side and form a new life for himself.
Topic Areas
Conduct
Compliance, control and transparency
Risk management
Ethics
Corporate responsibility and governance
Organisation and company culture
Publications
Rogue Trader (Revised edition October 2015) -https://www.amazon.co.uk/dp/0751563390/ref=cm_sw_em_r_mt_dp_U_8COYDbFN8F44E
Rogue Trader Movie (Publishes 1999) – https://www.amazon.co.uk/dp/B00004TIYT/ref=cm_sw_em_r_mt_dp_U_cDOYDb93XXKX4
Back from the Brink, Coping with Stress (Revised edition October 2018) – https://www.amazon.co.uk/Back-Brink-Coping-Nick-Leeson-ebook/dp/B07JQ6251W/ref=sr_1_2?keywords=back+from+the+brink+coping+with+stress&qid=1573553995&sr=8-2
Fee range:
Please Enquire
Testimonials:
Nick was exceptional and I will be honest a few from our membership were unsure why we were having him given his past. He blew the crowd away and it was only a shame there had not been more time for questions.
Fiona Mackay, Director and Member Engagement – ICAS
We wanted a different approach to our Compliance training this year, which Nick Leeson provided. His session was highly thought provoking and Nick painted a stark picture of the devastating effects of failing to take the right approach to risk management and compliance. Challenging, stimulating – and entertaining. Many thanks.
NBC Universal