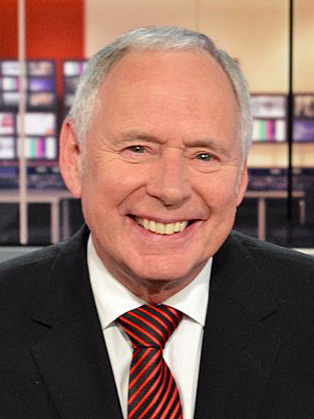 Best known for:
Nick Owen has worked in regional and national television since the late seventies. He came to national prominence in 1983 as one of the first faces to appear on breakfast television in Britain.
Summary:
Nick Owen is a television presenter and newsreader; best known for presenting the breakfast television programme TV-am and the BBC's local news show Midlands Today since 1997.
Biography:
Nick Owen has featured on ITV's breakfast station TV-am on day one as a sports presenter before becoming the main anchorman within eight weeks. He was soon joined by Anne Diamond in a partnership that personified the early years of breakfast television in this country. Nick then moved from the dawn patrol to become ITV Sport's main presenter for six years. During this time, he anchored the Olympic Games of 1988 and the football World Cup in 1990, as well as hosting hundreds of other programmes from here and abroad.
He and Anne Diamond were re-united in the nineties with their daytime show, Good Morning with Anne and Nick, on BBC 1. This ran for 600 programmes, before Nick moved to his current post as presenter of the regional news programme, BBC Midlands Today.
In 2004, Nick published his autobiography, In the Time of Nick and in 2006, he was awarded the Baird Medal by the Royal Television Society. He was recently awarded an Honorary Doctorate of Letters by the University of Worcester.
Nick also chairs conferences and seminars and is a highly skilled conference facilitator and after dinner speaker. He has a wealth of experience hosting events and award ceremonies, both at home and abroad and was awarded Speaker of the Year 2010 by the Association of Speakers Club
Fee range:
Please Enquire