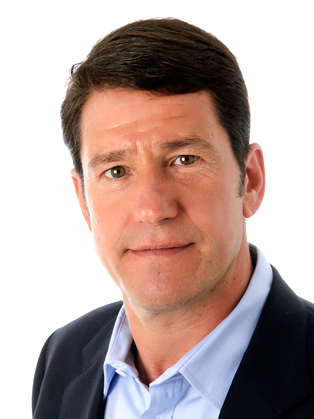 Best known for:
Nick Saunders has a 25 year track record as an international keynote speaker and trainer.
Summary:
Nick Saunders is known as The Family Man because he demonstrates that work- places are like families; you can choose your friends but work colleagues and families you're stuck with. However, you can still get on with them and Nick shows you how...
by turning relationships into results. He delivers his powerful message in a highly entertaining style that is unusual, unstuffy and unpretentious.
Biography:
Success in any organisation is pretty much down to people communicating, cooperating and collaborating with colleagues, clients and customers.
Nick reveals how to win over anyone and everyone. He takes you through a powerful, practical six step model that will enable you, your colleagues and teams to work together more effectively, collaborate more successfully and function more professionally – all of which leads to improved performance.
By the end of Nick's talk, you will leave reflecting on your own communication style, armed with a simple yet powerful system that will give you:
The essential six skills/attributes – key to getting on with anyone
Tips and techniques on how to use them
An increased awareness and understanding of yourself and other people
A framework for developing better relationships, better teamwork, better cooperation, better collaboration – all of which lead to better performance
Improved relationships with your family at work
The ability to win over anyone and everyone and deliver immediate results
Fee range:
Please Enquire
Testimonials:
The team were literally buzzing after your speech. We have taken lots to keep 'live' going forward.
Suzanne Grainger - Resourcing Director, BP
We have used Nick at least five times now and each time he's been absolutely superb – extremely entertaining and interesting, with some valuable messages. I would book him more often if I could!
Pam Langmead – EPHA Professional Officer
A fantastic session from Nick, bringing to life a very powerful model for helping organisations get on well together, getting people to be more collaborative and deliver better results.
Alex Alder – Customer Insights Director, Barclays UK