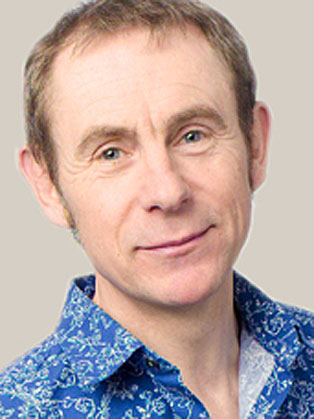 Best known for:
Nigel Barden is best known for being a food and drink broadcaster.
Summary:
Nigel writes and presents on food and especially drink. He also narrates power boat racing for Channel 4 and occasionally acts as rugby correspondent for BBC London. His passion for all kinds of booze has even taken him to the Edinburgh Fringe in a theatrical mission to make sherry trendy.
Biography:
Nigel Barden is a food and drink broadcaster, who works with Simon Mayo on Scala Radio and previously with Simon and Chris Evans, on their Sony Gold award-winning BBC Radio 2 shows for 12 years and he's the food correspondent for BBC London.
He specialises in promoting British ingredients and artisan producers, particularly in his role as chairman of judges for The Great Taste Awards, Farm Shop & Deli Awards, World Cheese Awards, British Cookery School Awards, Deliciously Yorkshire and host of the National Fish & Chip and Ice Cream Alliance Awards.
His own radio show 'Barden's Soundbites' is broadcast on Scala Radio and sees Nigel playing music inspired by food & drink. On TV 'Nigel Barden's Drivetime Dishes' is currently airing on Amazon Prime and Simply Good Food TV. His first podcast 'A Grand Hotel by Corinthia', a 3 part series-featuring chef Tom Kerridge and the Corinthia Hotel, was released earlier this year.
In a former life Nigel was a director of Yorkshire Fine Wines, based at Nun Monkton near York. He grew up on a farm in Lancashire, studied land agency at the Royal Agricultural College and worked in Yorkshire as a land agent. Nigel's also a BBC rugby commentator and trained and worked as an actor.
Fee range:
Please Enquire