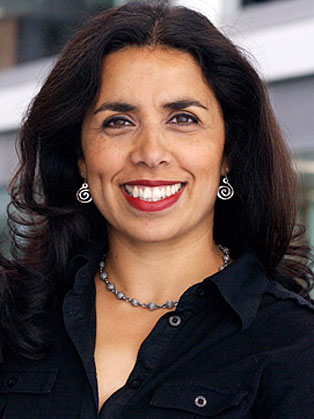 Best known for:
Nina Nannar is a British Asian journalist and Arts Editor for ITV.
Summary:
Nina is Arts Editor for ITV News. She was previously a News Correspondent. Nina covers stories in the world of arts and entertainment and interviews the industry's big names. Nina's interviewees have included Daniel Craig, Karl Lagerfeld and Dame Helen Mirren.
Biography:
Nina Nannar is a British Asian journalist. Raised in Scunthorpe, North Lincolnshire, she worked on Midlands Today, Children in Need and the BBC News's 2000 Today and now ITV.
As Arts Editor Nina Nannar covers arts, media and entertainment stories for all ITV bulletins. She is also Associate Governor of Staffordshire University.
She was presenter and reporter on BBC Radio 5-Live for three series' of Asian Perspective, a live half-hour news and current affairs series and she also co-presented the series Q-Asia on BBC Two, a weekly current affairs quiz.
Fee range:
Please Enquire