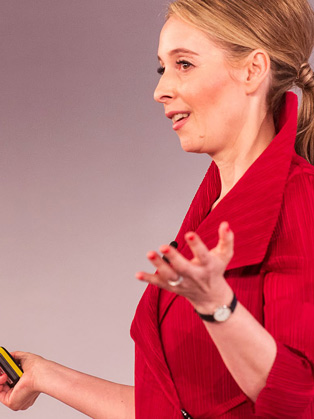 Best known for:
Noreena Hertz is a renowned thought leader and economist with an impressive track record in predicting global trends.
Summary:
Noreena Hertz has advised some of the world's leading business and political figures on strategy, economic and geo-political risks, digital transformation, Generation K and millennials.
Biography:
Noreena is currently ITV News Economics Editor but from 2014-16 she served on the Board of Warner Music Group.
She is a regular commentator on television and in print in the US and Europe and is frequently sought after as a Keynote Speaker. She has given Keynote speeches at TED, The World Economic Forum and Google Zeitgeist and has moderated sessions at such gatherings as well, sharing platforms with President Bill Clinton, James Wolfensohn and David Beckham amongst others.
Noreena's best-selling books, The Silent Takeover, IOU: The Debt Threat and Eyes Wide Open, are published in 22 countries.
The Observer has named Noreena Hertz as "one of the world's leading thinkers", Vogue has named her "one of the world's most inspiring women."
Fee range:
Please Enquire