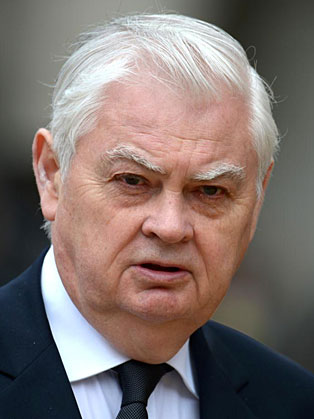 Best known for:
Norman Lamont is a British politican and former Conservative Member of Parliament for Kingston-Upon-Thames.
Summary:
Norman Lamont, Baron Lamont of Lerwick, is a British politician and former Conservative MP for Kingston-upon-Thames. He is best known for his period serving as Chancellor of the Exchequer, from 1990 until 1993.
Biography:
Norman Lamont was made Minister for Defense Procurement under Margaret Thatcher just before the signing of the first tranche of the Al-Yamamah arms deal disbursed millions of pounds of commissions to various parties.
Before entering Parliament he worked for N M Rothchild & Sons, the investment bank, and became director of Rothschild Asset Management.
Since 1996 Lamont has been Chairman of Le Cercle, a foreign policy think-tank that specialises in international security. It was set up after World War 2 and the group has members from twenty countries and included many senior intelligence experts. It also has a particular interest in War against Terrorism.
Fee range:
Please Enquire