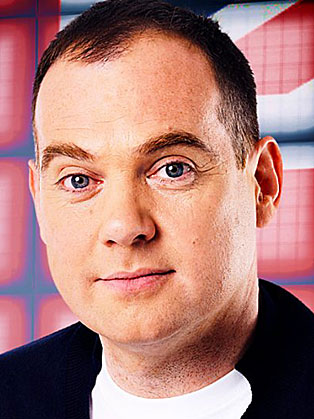 Best known for:
Paddy O'Connell is an English television and radio presenter.
Summary:
Paddy O'Connell presents Radio 4's Broadcasting House programme each Sunday morning. He is also an occasional presenter of Radio 4's PM programme.
Biography:
Paddy O'Connell was born in Guildford, and now lives in London.
As a child, he relied on sound effects records to make radio dramas and outside broadcasts.
O'Connell was a local radio reporter in Devon, Essex and Cleveland and worked on the launch of Five Live. O'Connell was a reporter for The World a US-based daily programme and later a host on LBC 97.3
As BBC Wall Street Correspondent, O'Connell lived and worked in the USA for eight years, and reported from New York during the attacks of 9/11.
Paddy is also well-known as the host of many public events, from monthly public "Question Time" events in London, to informal briefings for visiting Americans hitting the theatre scene. He has a long list of appearances and meetings to add to his unusual mix of interests. He is well-known to the London journalist hub the Frontline Club, hosting monthly events there. Paddy has also hosted Eurovision events in London and Oslo, and chaired events from Ohio to Singapore.
As well as being a fantastic host for an array of corporate events, Paddy is a witty and erudite after dinner speaker recounting tales of his time in the US, presenting the weird and wonderful Eurovision Song Contest, how to 'fix' football, and insights into the life of a broadcaster and journalist.
Paddy is also involved in charitable work providing pro-bono work across a wide spectrum, from Prison Radio to school mentoring, and is a regular volunteer in the field of community projects.
Fee range:
Please Enquire