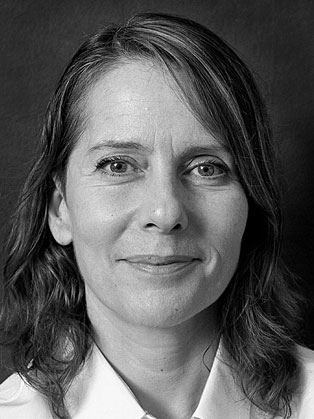 Best known for:
Paola Antonelli is Senior Curator of Architecture & Design at The Museum of Modern Art, as well as MoMA's founding Director of Research & Development.
Summary:
Paola Antonelli's goal is to promote design's understanding, until its positive influence on the world is universally acknowledged. Her work investigates design's impact on everyday experience, often including overlooked objects and practices, and combining design, architecture, art, science and technology.
Biography:
Paola Antonelli is MoMA's Senior Curator in the Department of Architecture & Design, as well as MoMA's founding Director of Research & Development. Her goal is to promote public understanding and critical appreciation of architecture and design, until their positive influence on the world is fully acknowledged and exploited. Viewed through that lens, her career is an organic and strategic composition of "designed" opportunities for communication with different audiences—from scholars to children and passersby—through different means ranging from journalism to scholarly publications, from academic symposia to popular exhibitions, and from the Colbert Report to virtual reality festivals.
She joined The Museum of Modern Art in 1994, after receiving a Master's degree in Architecture from the Polytechnic of Milan and working several years as a journalist, educator, and free-lance curator in Europe and the United States. She has taught design and architecture at the University of California, Los Angeles, the Harvard Graduate School of Design, and the MFA programs of the School of Visual Arts in New York. She has served on several international architecture and design juries, and is a sought critic in architectural schools reviews.
During her 24-year stint at MoMA, she has expanded the design collection to include such items as M&Ms, video games, digital fonts, emojis, data visualization, biological entities, and the @ sign. She has curated many exhibitions––at MoMA and in institutions all over the world––the latest of which, Items, was visited by more than 600,000 people. She is currently curating the next Triennale di Milano, entitled Broken Nature.
She is a highly regarded conceiver and convener of public programs, which she considers an extension of her curatorial activity. Her MoMA R&D Salons, held monthly—or so—at The Museum of Modern Art, have been called "some of the best cultural programming of our time" (Brainpickings, February 2015).
She lectures widely in settings ranging from peer conferences to global interdisciplinary gatherings such as the World Economic Forum in Davos and the Aspen Ideas Festival. She has been a guest speaker at TED (4 videos online), Foo Camp, Spark Camp, Fortune Brainstorm and MPW, Google Solve for X, and many more conferences. She has collaborated as a consultant with several Fortune 500 companies.
A Contributing Editor for Domus magazine (1987-91) and an editor of Abitare (1992-94), Paola Antonelli is also the author of many books and exhibition catalogues, including Talk to Me: Design and the Communication between People and Objects (2011); Design and the Elastic Mind (2008); Objects of Design (2003), a book dedicated to design objects in the Museum's collection; the publication Humble Masterpieces: Everyday Marvels of Design (2005), which highlights how good design facilitates and enriches our daily life; and Items (2017), on the 111 items of clothing that have had an important impact on the world in the past 100 years. She continues to write for international publications ranging from academic journals to popular titles such as The Economist. Her social media feeds—@curiousoctopus (t) and @paolantonelli (IG)—are complementary to her curatorial research and dissemination.
She is an experienced and innovative curator and theoretician, specialized in contemporary architecture and design; a conceiver and organizer of large-scale exhibitions, conferences, and projects; a change agent, accidental futurologist, and recalcitrant trend forecaster. She is currently exploring the intersection of design and science; digital and physical; advanced technology and material culture; sustainable design and architecture.
Fee range:
Please Enquire