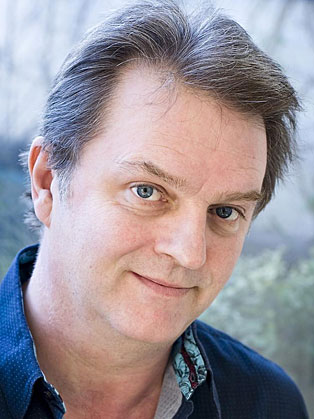 Best known for:
Paul Merton is a British writer, actor, comedian, radio and television presenter.
Summary:
Paul Merton is known for his improvisation skill, his humour is rooted in deadpan, surreal and sometimes dark comedy.
Biography:
When he joined Equity, Paul changed his surname from Martin to Merton, after the area where he grew up. Despite first coming to public attention as a team captain on Have I Got News For You, Merton was already a successful comedy writer, and a regular at The Comedy Store.
As a sketch writer Merton excelled, especially on Sticky Moments With Julian Clary. Improvised comedy show Whose Line Is It Anyway also provided a platform for his razor sharp spontaneous wit.
Despite a bemused reception, two series of Paul Merton - The Series offered an inspired mixture of surreal stories and ingenious sight gags. Very much in the spirit of Spike Milligan's Q, it was inventive without resorting to coarse language and violent slapstick.
His talent for improvisation, however, continues to serve him well as host of Room 101 and regular on Have I Got News For You.
Fee range:
Please Enquire