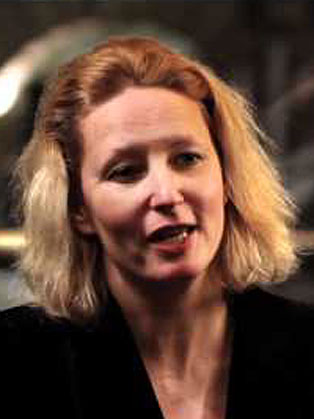 Best known for:
Paula Reid is best known for competing in the 'World's Toughest Yacht Race' around the world with no prior sailing experience.
Summary:
Paula Reid is an inspirational speaker, adventurer, and best-selling author. Paula, with two months notice and no sailing experience, became a core crew member of the Global Challenge 2004-5: the 'World's Toughest Yacht Race', Paula raced 35,000 miles the 'wrong way' around the world. Paula has completed 91 things on her list of things to do before she dies – including walking on hot coals, paddling down the Mekong, walking across the country, running the marathon and kayaking the length of the Thames. Paula combines extreme sailing stories and analogies with business expertise to create leadership and performance development that is unique, powerful and deep rooted. She influences and inspires at conferences, meetings and events as a keynote speaker and through interactive workshops. She has also been a shareholder and director of three businesses, and understands about Leadership, Strategy, Motivation & Mental Toughness from both an extreme adventure and a business-leader point of view.
Biography:
'Globally Challenged': High performance lessons for leaders and teams using the Global Challenge Round-the-World Yacht Race.
As a core crew member of the Global Challenge 2004-5: the 'World's Toughest Yacht Race', Paula raced 35,000 miles the 'wrong way' around the world, competing against 11 other 72' yachts. The race lasted for ten months, including 187 days at sea, 75 of which were spent in the notoriously freezing and dangerous Southern Ocean.
Paula, with two months notice and no sailing experience, was immediately in at the deep end with a Force 8 gale and a 'man overboard' within ten hours of the race starting. She then suffered the heat of the tropics and waterspouts as she crossed the equator and doldrums. Trying to get enough sleep in her bunk within the 45º C steel hull was a challenge in itself.
Then, in circumnavigating Cape Horn to New Zealand, Paula and her crew had the misfortune of not one but TWO medical evacuations and spent 54 days battling the 40' waves and icy storms to Wellington. When they arrived they were greeted with a hero's welcome, 3 weeks after all the other boats, having had to sail an extra 3000 miles to drop off their sick team-mates.
Paula experienced some huge highs and huge lows during the Global Challenge. Her crew won the most Awards and came out of it the toughest and closest team out of the 12, having suffered the trauma of their daunting 2nd leg around Cape Horn.
Personally, she had to dig very deep during the challenge and developed an inner strength, a determinedly competitive attitude, and massive tolerance and perseverance. All this with NO sailing experience!
Her book BOAT to BOARDROOM uses the Global Challenge as an extreme case study, referencing it to provide lessons, advice and practical exercises in high performance leadership and teamwork.
Further Adventures
Paula has adventured for 24 years; pushing her personal boundaries.
In another ground breaking expedition in 2001, Paula paddled 600 miles down the Mekong River in a dugout canoe which she bought off a tribal chief in rural Cambodia. She hit rocks and rapids, capsized, cooked all her meals on a fire and got arrested! She has also paddled down the San Juan River in Nicaragua. In 2008 she took up mountaineering.
Paula has been to 43 countries and achieved 91 of her 'things to do before she dies' including: fire walking; glacier trekking; the London Marathon; walking from coast-to-coast; abseiling; great white shark diving... and many more!
In Business
Paula has spent the last 20 years in training, corporate events, conferences and internal communications for companies such as Sainsbury's, Glaxo Smith Kline, Royal Bank of Scotland, Airbus, The Post Office and AXA; and for organisations such as Government departments and Cancer Research UK.
Paula spent 8 years managing a communications agency and now freelances as a speaker, trainer, coach and facilitator.
Her time spent in business helping corporations, charities and Government departments communicate more clearly their strategies, brand, vision and values, customer service, etc, means she can combine her zest and learning from her numerous adventures with valuable and refreshing business messages and insights.
Paula speaks candidly and humorously about the Global Challenge but is able to draw valuable conclusions between both personal and professional challenges that people and businesses face today. This application of a real, extreme experience to organisations is the basis of her book BOAT to BOARDROOM.
She gets under the skin of business objectives and then drives home the messages with intelligence and fervour.
Book her for business-focussed narrative, after dinner or during a conference.
Fee range:
Up to 5,000 GBP