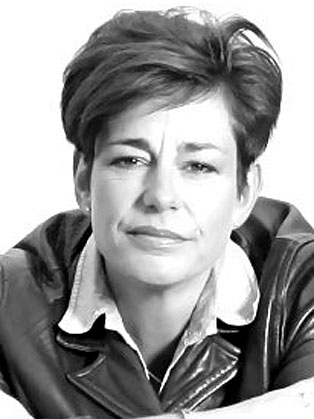 Best known for:
Penny Mallory is known for being the first woman in the world to drive a World Rally Car, and being a well known TV Presenter.
Summary:
Penny Mallory is a former Rally Champion, and travelled the the World with the World Rally Championship. Penny delivers the keynote 'World Class Thinking, World Class Behaviour' which is thought provoking and amusing delve into the psychology of success, and how the way we think can determine how much we achieve. Penny is also a sought after Performance Coach working with World Class teams and businesses across all sports and industries.
Biography:
Penny Mallory is well known for presenting Channel 4's critically acclaimed Driven and World Rally Championship. She presented the Used Car Roadshow for many years, alongside Jason Dawe. Apart from these flagship shows, Penny has presented the much-repeated Channel 4 series Accident Black Spots and is a regular contributor on morning television on ITV and BBC.
Penny is one of the UK's most sought after female events and awards hosts. She has a wealth of experience hosting events all over the UK and abroad, with audiences ranging from hundreds to thousands
Penny believes a great motivational speaker is one that inspires the audience to take action or make positive changes in their lives. She has become a sought after female speaker in the UK and abroad, and uses her extraordinary story of her life as a homeless waster, who turned her life around to become a Rally Driver, which was her childhood dream.
Penny's aim is to leave delegates feeling compelled to take immediate action - to do something that makes a difference to their lives and gets them closer to what they really want to achieve.
Delagates will learn to:
Increase their motivation
Discover their winning mindset
Improve their confidence
Get the right attitude
Remove self-limiting beliefs
Improve skill through deliberate practice
Set goals and make a plan to reach them
Increase their relentless persistence in pursuit of their dreams
Drive their performance sky-high
Fee range:
Please Enquire
Testimonials:
Penny attended our Sales and Marketing conference and wowed the audience. She provided inspiration as well as practice advice. She cleverly weaved together personal anecdotes with love feedback from the audience and made a real difference to our event.
Simon Miles, Digital Director, Coca Cola Enterprises