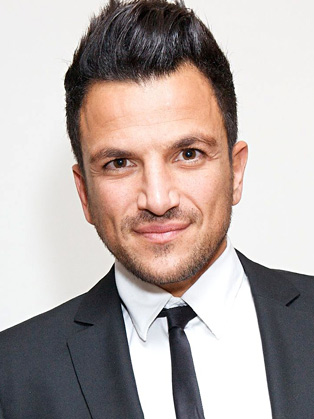 Best known for:
Peter Andre is an English-Australian singer, songwriter, businessman, presenter and television personality.
Summary:
Peter Andre gained popularity as a singer, best known for his successful singles Mysterious Girl and Flava. He is also known for appearing on the third series of I'm A Celebrity…Get Me Out of Here!, and Strictly Come Dancing.
Biography:
Peter Andre is an accomplished global media star known for his successful music and television career. Peter hit a peak in his music career during the 1990's when he became the sixth highest selling artist in the UK. He had numerous number one hit singles, two number one albums and toured all over the world collecting a multitude of national and international awards along the way. His chart success led to major tours throughout the UK, Europe, Asia and Australia.
Several years ago, Peter made the decision to bring his reality show 'Peter Andre: My Life' to a close after a very successful tenth series. He is also the new host of Peter Andre's 60 Minute Makeover, which has just been commissioned for a second series as well as sold around the world.
Kid – the first single from his latest album was chosen to be the official song for DreamWorks animated movie Mr Peabody and Sherman and was received brilliantly by music press and radio pluggers. The song allowed Peter to convey the fun in his music visually through the association with the film and give his new sound a connection with the people that have grown to love watching him on TV.
Peter remains highly involved with his charity commitments. 2013 saw the launch of Peter's very own charity – The Peter Andre Foundation – being launched in conjunction with Cancer Research UK. He is also ambassador for NSPCC, The Caudwell Children and Health Improvement Project Zanzibar.
Peter has released a clothing range as well as multiple successful perfumes. He launched Scarlet – a sensual, musky yet sweet scent and brought out a brand new fragrance in 2015.
Fee range:
Please Enquire