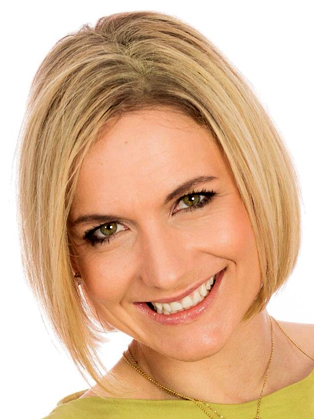 Best known for:
Rachel is a popular BBC television and radio weather presenter. She is currently based in the South East of England with five years of live presenting experience.
Summary:
Rachel trained as a journalist, working as a producer, newsreader and weather presenter at ITV Anglia. She has been with BBC South East as the main weather presenter for the past three years and is responsible for the evening and late live forecasts, Monday to Friday.
Biography:
Born in London and raised in Yorkshire, Rachel is one of television's most vibrant up and coming weather presenters.
Rachel undertook a Fine Art degree at Newcastle University in 2000 but her plans were abruptly put on hold when she found out she was pregnant. Her son Theo was born in 2002. She returned to her studies after a year out and after graduating moved to Edinburgh to work in PR with Biss Lancaster. She was responsible for managing events such as the Scottish Breast Cancer Care Fashion Show. Working with clients such as New Look, X-fm and the Bank of Scotland. A year later she gained a place to study Broadcast Journalism at Leeds Trinity and All Saints with the fees covered by an ITV Bursary. After graduating she worked at ITV Yorkshire before moving to ITV Anglia as a producer in 2008. She quickly moved to news reading and weather presenting which she discovered she had a natural flair for. She moved to BBC South East in January 2011 as a full time weather presenter. She regularly takes part in outside broadcasts around the South East as well as daily working in the studio.
Outside of work she still has a daily love affair with sport and painting. She lives with her 12 year old son in Tunbridge wells.
Fee range:
Up to 5,000 GBP