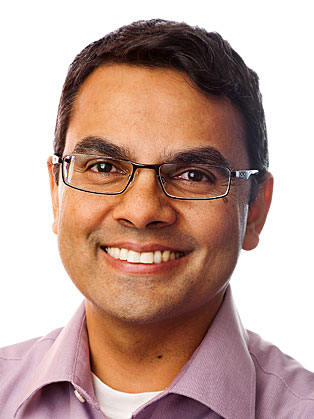 Best known for:
Rajat Paharia is widely known as the father of gamification.
Summary:
Rajat Paharia is often referred to as the father of gamification and founded the company Bunchball in 2005.
Biography:
Rajat Paharia founded Bunchball in 2005. Since then, he has parlayed his unique understanding of technology and design – along with a preternatural ability to recognize patterns – into the creation of a company whose market-defining solutions have helped engage customers and motivate employees at a wide array of companies, including Toyota, Mattel, T-Mobile, Bravo, VMware, ESPN, BOX Technologies and Kimberly Clark. Before founding Bunchball, Rajat had built a technology design career at IDEO, Philips Consumer Electronics, IBM Research and ViewStar.
Rajat earned a master's degree in Computer Science (with a focus on Human Interaction) from Stanford University, and a bachelor's degree from the University of California Berkeley.
Rajat is the also the author of Loyalty 3.0 How to Revolutionize Customer and Employee Engagement with Big Data and Gamification.
Fee range:
Please Enquire