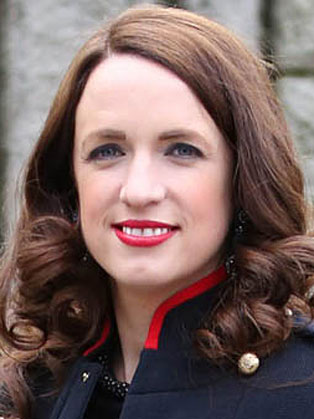 Best known for:
Ramona Nicholas is a "Dragon" on the Irish Dragons Den.
Summary:
Roman Nicholas is a self-made, award winning entrepreneur with an interest in retail.
Biography:
Returning to the Den for her third year, Ramona Nicholas is a self-made, award winning entrepreneur with a passion for retail and everything that goes with it.
Ramona is joint Managing Director of the Cara Group with her husband Canice. The Group was formed in 2002 and over the last eleven years has seen exceptional growth, now holding thirteen pharmacies, two Cara Home stores and an online store with a combined turnover of over €25 million.
Originally from Co Tyrone, Ramona lives and runs her businesses from Bundoran, Co. Donegal. The Company has won several awards including; Deloitte Best Managed Company 2012 & 2013, Company of the Year finalist at the Retail Excellence Ireland Awards and reaching the final 3 in the eCommerce site of the Year 2012. Ramona herself has been awarded the huge accolade of the Queens University Belfast 'Graduate of the Year 2013' and has also been shortlisted for Image Magazine Entrepreneur of the Year 2013.
Extremely versatile by nature, as well as having a hands-on role at Cara, Ramona is involved in educating start-ups, SME's and female entrepreneurs on how best to run their business through public speaking and mentoring sessions.
Ramona brings her experience in fast moving consumer goods, luxury and high-end retail, home, giftware, and services such as healthcare, skincare and dentistry to the Den. She says she is looking for people with a strong work ethic and a clear understanding of what it takes to become successful - "passion, confidence and assertiveness mixed with strategy and a clear business model all combine to create success in the Den" she says.
Dragons Den is one of the highlights of Ramona's year, and she really enjoys working hard to make a success of her investments.
Fee range:
Please Enquire