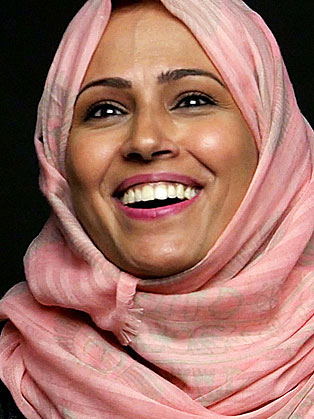 Best known for:
Reema Al Saud is a Saudi Arabian princess and entrepreneur.
Summary:
Reema Al Saud is best known for her leadership skills within business innovation, with an emphasis on women in the workplace.
Biography:
Princess Reema Al Saud was born in Saudi Arabia, to Bandar bin Sultan and Haifa bint Faisal. Princess Reema was brought up in Washington DC, where her father was the ambassador from 1983-2005.
Bander Al Saud has a bachelor of arts in Museum Studies from Mount Vernon College of George Washington University and in 2005 she returned to Saudi Arabia, where she later assumed the role of CEO at Al Hama LLC, a luxury retail corporation that managed brands including DNKY and Donna Karan in the Middle East. She is currently CEO of Alfa International, a leading luxury retail corporation that, among other pursuits, operates the Harvey Nichols store in Riyadh. Princess Reema is an active entrepreneur; her professional roles include founder and creative director of Baraboux, a luxury handbag brand that she launched in 2013. She is also the founder of the private equity fund Reemiyah, based in Saudi Arabia, as well as the co-founder of Yibreen, a women's day spa.
Princess Reema has gained attention on the international stage as a leader in business innovation, specifically as a champion for women in the workplace. She was also recognized as the Most Creative Person of the year in 2014 by Fast Company for "Inviting Women into the Workforce," and was featured on the Forbes lists of the 200 Most Powerful Arab Women and Most Powerful Arab Women in Saudi Arabia lists for 2014.
Additionally the Princess is committed to raising awareness for the Zahra Breast Cancer association where the mission of the organization is to "increase and spread awareness among women across the country for early detection, prevention and treatment of the disease, and cooperate with women diagnosed with breast cancer on a step-by-step basis for treatment and ultimate recovery." (Zahra Breast Cancer Association, 2014)
Fee range:
Please Enquire