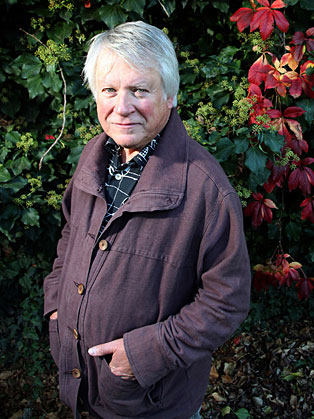 Best known for:
Richard is one of the UK's most prolific environmental speakers and nature writers.
Summary:
Richard is the UK's most celebrated nature writer and a major voice in promoting environmental issues. He is an experienced speaker on topics such as the Environment and Nature. As well as delivering regular lectures, he contributes frequently to BBC radio.
Biography:
After education at Oxford, Richard worked as a lecturer in Social Studies in Further Education, then as a Senior Editor at Penguin Books. He became a full-time writer in 1974. He is the author of some thirty books, including Weeds: How vagabond plant gatecrashed civilisation (2010), Whistling in the Dark: In Pursuit of the Nightingale (1993), winner of the East Anglia Book Award, 2010, in a revised version entitled The Barley Bird, Beechcombings: the narratives of Trees (2007), the ground-breaking and best-selling "cultural flora" Flora Britannica (1996), winner of a National Book Award, and Gilbert White, which won the Whitbread Biography Award in 1986,. His recent memoir Nature Cure (2005), which describes how reconnecting with the wild helped him break free from debilitating depression, was short-listed for three major literary awards, the Whitbread, Ondaatje, and J.R. Ackerley prizes. He writes for the Guardian, New Statesman and Granta, and contributes frequently to BBC radio. He has written a personal column in BBC Wildlife magazine since 1986.
In the 1980s he sat on the UK government's advisory body, the Nature Conservancy Council. He has been awarded two Leverhulme Fellowships, and honorary doctorates by the universities of St Andrews, Essex and East Anglia. He was awarded a Civil List Pension in 2008 for services to literature, and made a Fellow of the Royal Society of Literature in 2011. He is a past Director of the arts and conservation charity Common Ground, President of Waveney and Blythe Arts, Vice-President of the Open Spaces Society, and Patron of the John Clare Society. He lives in Norfolk, in the Waveney Valley with his partner Polly Lavender. .
Fee range:
Please Enquire