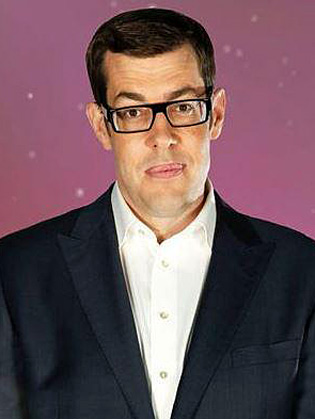 Best known for:
Producer turned television and radio presenter Richard Osman is best known as Alexander Armstrong's "pointless friend" on the BBC quiz show Pointless.
Summary:
Richard Osman is an English television presenter, producer, comedian and director. He is the creator and co-presenter of the BBC One television quiz show Pointless.
Biography:
Prior to embarking on his career as a radio and television presenter Richard worked behind the scenes at both Channel 4 and the BBC. His producer and executive producer credits include Deal or No Deal, 8 Out of 10 Cats, Whose Line is it Anyway and Total Wipeout. Since 2009 Richard Osman has worked alongside Armstrong as the TV presenter of Pointless, where he provides contestants with alternative answers which would have gained them more, or in this case less, points.
A friend of Armstrong's since university, legend has it that Richard only got the job when he took the part during the show's pitch at the BBC. The pair's chemistry contributes greatly to the show's popularity with Alexander's approachable presentation style and Richard the font of all pointless knowledge.
Away from the Pointless cameras, Richard has worked behind the scenes on programmes including Deal or No Deal, 8 Out of 10 Cats, and Whose Line is it Anyway? He's appeared on Have I Got News For You, Would I Lie to You?, and QI, and he's guest hosted The One Show. A huge sports fan, he's also appeared on 5Live's Fighting Talk, coverage of the World Snooker Championships, and he competed in Let's Play Darts for Comic Relief. He also co-wrote The 100 Most Pointless Things in the World book.
Fee range:
Please Enquire