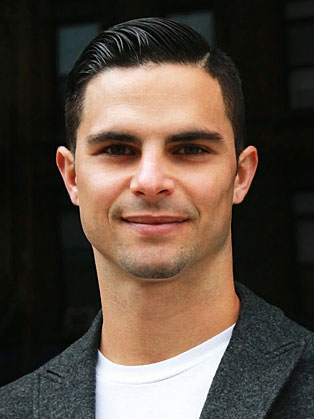 Best known for:
Richie Contartesi is a former professional football player and a Keynote Motivational Speaker.
Summary:
Richie Contartesi is former Ole Miss football walk-on and through hard work earned a full football scholarship. Richie has written a number 1 best seller about his journey and has been speaking at conferences and leadership oragnisations all over the world motivating and inspiring people to achieve the dreams they think are impossible.
Biography:
After making a mistake signing with Jacksonville University, Richie Contartesi decided to take a chance on himself and follow his dream of walking on at Ole Miss. After 3 coaching staffs, 100's of setbacks, and almost quitting, he pulled through till the end and earned a full Division 1 football scholarship at Ole Miss. More importantly, he surpassed his wildest dreams of catching passes in the SEC in front of 97,000, starting in all 12 games his senior year, and earning the scholar-athlete award twice.
After college, he wasn't finished. The next dream was to move to NYC and eventually start his own business. He worked for two years in the corporate world and found himself quickly at the top, earning rookie of the year honors. Shortly after, It was time to start his own business.
He made the biggest mistake right away and quickly spent all his savings starting Ripped Athlete. While some may see this as a failure, the lessons learned were invaluable. "I failed, I learned more in that year than I've learned my whole life," says Richie.
That setback launched another dream where Richie, set out to start Anabolic Technology. Since learning what is takes to start a successful business, Richie now have the confidence to go out and go do whatever his heart tells him. Like, moving to Florida and playing professional arena football for the FloridaTarpons
Currently, Richie speaks to adults and youth. He has realized through all of this that no matter how much he enjoys defying the odds, his true passion is in helping others defy theirs. As a Motivational Keynote Speaker, he helps others to understand that their dreams are closer than they appear.
Fee range:
Please Enquire