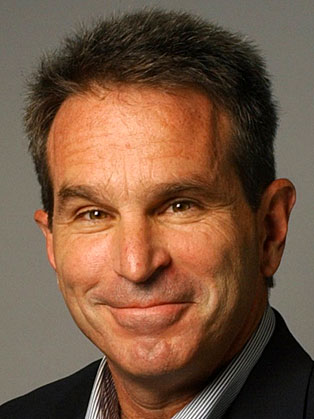 Best known for:
Robert Bryce is best known for his writing on energy and politics.
Summary:
Robert Bryce is an American author and journalist from Texas. His articles on energy, politics, and other topics have appeared in numerous publications.
Biography:
Robert Bryce has been a professional journalist for nearly three decades. His articles have appeared in dozens of publications including the Wall Street Journal, New York Times and National Review to name just a few.
His first book, Pipe Dreams: Greed, Ego, and the Death of Enron, received rave reviews and was named one of the best non-fiction books of 2002 by Publishers Weekly. His second book, Cronies: Oil, the Bushes, and the Rise of Texas, America's Superstate, was published in 2004. His third book, Gusher of Lies: The Dangerous Delusions of "Energy Independence," published in March 2008, was favorably reviewed by more than 20 media outlets. The American magazine called Gusher "a strong and much-needed dose of reality." A review of Gusher by William Grimes of the New York Times said that Bryce "reveals himself in the end as something of a visionary and perhaps even a revolutionary."
Bryce, who has been writing about the energy business since 1989, spent 12 years writing for the Austin Chronicle. In May 2009, his essay on the corn ethanol scam was included in Food Inc. From 2006 to September 2010, he worked as the managing editor of the Houston-based online publication, Energy Tribune. In April 2010, he joined the Manhattan Institute as a senior fellow in the think tank's Center for Energy Policy and the Environment.
Bryce has appeared on dozens of TV and radio shows that have aired on variety of outlets including the BBC, MSNBC, Fox, Fox Business and CNN.
Fee range:
Please Enquire