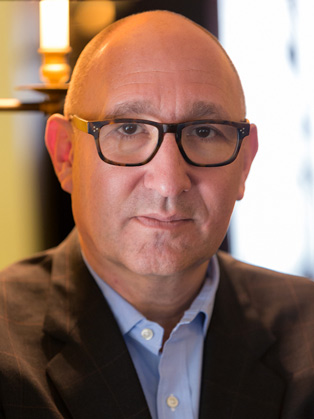 Best known for:
Robert works at the vanguard of future thinking on trust, communications and activist business leadership.
Summary:
Robert Phillips is the author of the ground-breaking and controversial Trust Me, PR is Dead; a Visiting Professor at Cass Business School; and co-founder of Jericho Chambers. Robert advises major companies and organisations committed to a better society and the common good – helping them navigate towards meaningful change through what they do, not what they say.
Biography:
An entrepreneur, award-winning consumer brand marketer and former CEO of Edelman, the world's largest Public Relations firm, Robert had an epiphany and quit the PR world after 25 years at the top. "It was time", he later wrote, "to call bullshit on the bullshit industry of spin". Management Today calls Robert "the repentant spinner". In the past five years, Robert has developed radical new forms of stakeholder engagement and convenes global coalitions for clients on major societal issues, including: Responsible Tax, The Future of Work (is Human), transport, housing and the built environment. The so-called crisis of trust, he argues, is much over-blown – distorted by dodgy data and media hyperbole and used as lazy proxy for a very real crisis of leadership. Leaders and organisations should focus on trustworthiness instead, based on honesty, competence, reliability and benevolence.
Speech topics include:
Trust in business
21st century leadership
Future of communications & engagement
Fee range:
Please Enquire