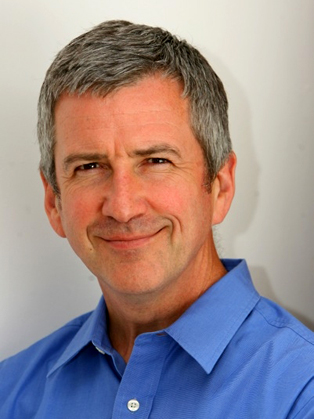 Best known for:
His reputation as a success strategist has lead Robin to be regarded as a peak performance 'guru'.
Summary:
Robin is an inspirational, successful businessman, best selling author and storyteller, and broadcaster with offices in the UK and USA. He is a leading success strategist and developed a reputation within media and circles as a peak performance 'guru'.
Biography:
SPEAKER: Robin Sieger is an innovative, inspirational and in demand writer and speaker. Robin has a reputation as a world- class conference keynoter who passionately delivers high impact presentations that are informative, inspiring and entertaining. Robin's humour and ability to connect emotionally with audiences has seen him become the first choice speaker at major conferences for some of the world's most successful companies. A successful businessman, best-selling author, and a leading success strategist, Robin has developed a reputation within media circles as a peak performance 'guru', in both business and sport. He divides his time between homes in the UK and USA.
AUTHOR: Robin is the author of six books including the international best-seller Natural Born Winners (Random House), sold in over 80 countries, in 18 languages, and also turned into a No 1 rated television series. Recently he has written three books on golf psychology. The first, Silent Mind Golf, remains on the best-seller list after three years.
OVER 80 PRESENTATIONS A YEAR: Robin gives public and corporate presentations, on the psychology of success and peak performance in business, from shop floor to board level. He also coaches board level executives and professional golfers in the UK and USA. From 6 to 6000 his emphasis is on emotionally engaging the audience with 'real world' information they can action.
AWARDS AND RECOGNITION: Robin was one of the first three speakers in the UK to be awarded a fellowship, in recognition of his achievements as a speaker, by the Professional Speakers Association. He was - and remains - the only British speaker to present on the main platform at the National Speakers Association in the USA at their national convention. He was the highest rated external speaker by Microsoft in 2009 with 96% average rating throughout 5 global events.
CLIENTS: Aon, BBC, Ford Motors Co, Merrill Lynch, Eli Lilley, Microsoft, IBM, Coca Cola, Nokia, Sappi, Virgin, Sage, Saudi Aramco, Ernst & Young, Deloittes, Intercontinental Hotels, Honeywell, Sony, Skandia, Cable & Wireless, British Aerospace, Boston Scientific, Vodafone, Royal Bank of Scotland, GM, HSBC, Papa John, Macdonalds, Hewlett Packard, Elanco, Unilever and many others.
UNUSUAL BACKGROUND FACTS: Robin studied Human Biology at university, then went on to have a successful career as a stand-up comedian and a comedy writer for television. At 29 Robin was diagnosed with cancer. He also holds the world record for the coldest round of golf ever played; 18 holes at -26°C at North Star GC, Fairbanks Alaska, Dec 22nd 2001. He has made over 150 skydives having taken it up aged 49. He is never happier than when sharing laughter and creating moments.
WHEN BOOKING ROBIN REMEMBER: Robin has 15 years' experience at the highest level and is an international best-selling author who has spoken successfully around the world. His years of experience as a BBC television producer enable him to connect with audiences and hold their full attention for his presentations which are noted for content and laughter. He is thoroughly professional and is very easy to work with.
WHY ROBIN SIEGER?: Over the past 20 years Robin has become one of the most engaging, high content and entertaining speakers in the world who will partner with the client to create a memorable presentation that sticks to the attendees long after the event is over.
TOPICS:
Motivation
Peak Performance
Innovation and Creativity
Leadership
Customer Loyalty
Engagement Types
Fee range:
5,000-10,000 GBP
Testimonials:
Your 90 minute presentation 'Inspirational Thinking for Success' exceeded our expectations and left a lasting impression and a tangible result. Your contribution created buzz and excitement in the discussions between participants afterwards.
COCA-COLA
To say that I was impressed with Robin would be a huge understatement, without exception the best I have seen. Your talk at our global conference in Las Vegas was the highlight of the week for me. There were excellent messages delivered in a very meaningful manner. How you keep 6500 people from 44 different countries engaged and laughing is something I will never forget.
IBM
Thanks for the great work you did for me and Microsoft as our keynote speaker for 3 of our ISUs this year. Your results were amazing, on average 4.8 out of 5.0 which is the highest scores I've ever seen for any keynote in the years that I've managed these events.
MICROSOFT