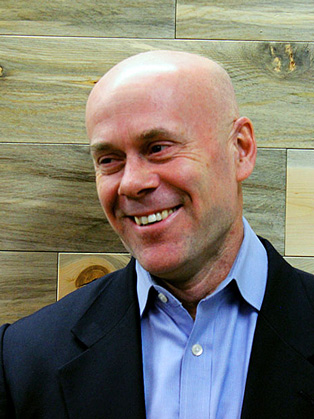 Best known for:
Roger Ballentine is the President of Green Strategies Inc.
Summary:
Roger Ballentine provides management consulting services to corporate and financial sector clients on sustainability strategy; investment and transaction evaluation and clean energy procurement strategies; and the integration of energy and environmental policy considerations into business strategy.
Biography:
Roger Ballentine is also a Venture Partner with Arborview Capital LLC, a private equity firm making growth capital investments in the clean energy and energy efficiency sectors. Previously, Roger was a senior member of the White House staff, serving President Bill Clinton as Chairman of the White House Climate Change Task Force and Deputy Assistant to the President for Environmental Initiatives. Prior to being named Deputy Assistant, Roger was Special Assistant to the President for Legislative Affairs where he focused on energy and environmental issues. Before joining the White House, Roger was a partner at Patton Boggs LLP.
Over the years, Roger has helped some of the world's leading companies increase competitiveness and manage market and regulatory risk through cutting edge energy and sustainability strategies. Using his expertise and deep relationships, Roger has helped clients develop better business strategies, make better investment decisions, negotiate new business partnerships, build critical alliances with stakeholders, and develop and implement clean energy and other sustainability measures that achieve corporate buy-in and yield bottom-line value.
Roger currently serves on the Advisory Boards of the Department of Energy's National Renewable Energy Laboratory (NREL), Clean Capital LLC, 8 Rivers Capital, Uptake Technologies, and the American Council on Renewable Energy (ACORE), where he was a founding Board member in 2001. He is a member of Ingersoll Rand's Advisory Council on Sustainability. Roger also serves as the Co-Chair of the Aspen Institute's Clean Energy Innovation Forum.
In addition to being a frequent speaker, media commentator and writer, he has been a Lecturer on Law at Harvard Law School teaching in the area of energy and climate law and a Senior Fellow at the Progressive Policy Institute in Washington D.C.
Roger is a Magna Cum Laude graduate of the University of Connecticut and a Cum Laude graduate of the Harvard Law School. He is a member of the Connecticut, District of Columbia, and the United States Supreme Court bars.
Fee range:
10,000-20,000 GBP