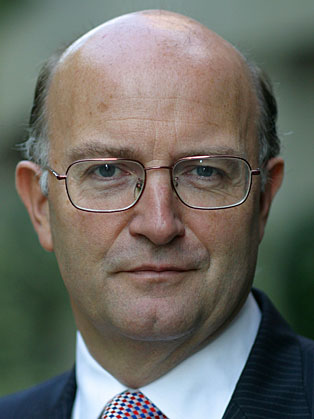 Best known for:
Roger is a noted City of London economist, economic advisor to government and companies and an award winning newspaper columnist.
Summary:
Roger is Executive Chairman of Capital Economics and one of the most respected voices on the current turmoil. He is known for making bold calls on the global economy and markets – and usually being proved right.
Biography:
As well as running Capital Economics, which he founded in 1999, Roger is also a Specialist Adviser to the House of Commons Treasury Committee and an Honorary Fellow of the Institute of Actuaries. He was formerly Group Chief Economist of HSBC and, under the previous Conservative government, he was appointed one of the Chancellor's panel of Independent Economic Advisers, the so-called "Wise Men'. In 2012, Roger and a team from Capital Economics won the Wolfson Prize, the second biggest prize in Economics after the Nobel.
Roger Bootle studied at Oxford University and then became a Lecturer in Economics at St Anne's College, Oxford. Most of his subsequent career has been spent in the City of London.
Roger has written many articles and several books on economics. His latest book, The Trouble with Europe, examines the costs and benefits of EU membership and analyses where the Union is heading. This follows The Trouble with Markets, which analysed the deep causes of the recent financial crisis and discussed the threats to capitalism arising from it. Like his previous book, Money for Nothing, which correctly anticipated the financial crisis, it has been widely acclaimed. These books followed the success of The Death of Inflation, published in 1996, which became a best-seller and was subsequently translated into nine languages. Roger is also joint author of the book Theory of Money, and author of Index-Linked Gilts.
Roger appears frequently on television and radio and is also a regular columnist for The Daily Telegraph. In The Comment Awards 2012 he was named Economics Commentator of the year.
Fee range:
Please Enquire