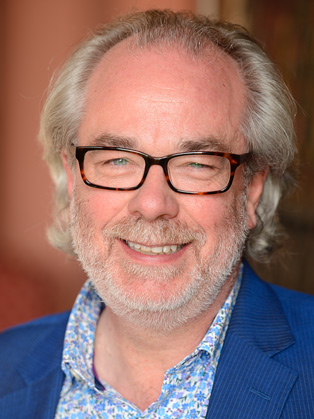 Best known for:
Roger Steare is a British ethicist and corporate philosopher.
Summary:
Roger Steare is an acknowledged expert in the development and delivery of transformational Leadership, Corporate Culture and Ethics.
Biography:
Roger Steare really is a "son of a preacher man". He grew up listening to his father's sermons in Methodist chapels where his family would often double the size of the congregation. From learning about Christian ethics, Roger studied philosophy at London University with Conrad Russell, son of the great British philosopher, Bertrand Russell. After graduation he joined Midland Bank in the City but left after two years of boredom. He then became a Residential Social Worker caring for wayward teenagers from deprived London boroughs. Having completed this MBA in Life, he then combined his experience of bankers and delinquents and became a headhunter in the City, where he became a divisional CEO for Adecco in 1996. After a disagreement with the Group CEO, Roger left - not his boss - and he began to explore philosophy at work.
Since 2002, Roger has become internationally recognised as one of the leading experts advising the Boards and executive teams on building high performing, high integrity organisations. His work with BP after the Gulf of Mexico disaster has been crucial to the company's recovery plan, with Roger's decision-making framework and leadership training endorsed within the US Department of Justice Consent Agreement of 2016. He has advised Barclays, HSBC, Lloyds Bank and RBS after the credit crisis, PPI mis-selling and Libor manipulation scandals, with his work publicly endorsed by the Financial Conduct Authority. His most recent assignment has been with Nationwide Building Society where he has supported the senior executive team in achieving not only the Which? Banking Brand of the Year 2017, but also the largest winner of banking current account switchers, regularly out-scoring all major banking competitors combined. Nationwide now has 15.5m members.
Roger has worked with clients to achieve these results by basing his guidance on the evidence of best- practice across all sectors from around the world. He has conducted extensive empirical research on both personal and professional integrity, with his MoralDNA® Profile cited in papers published by the Chartered Management Institute, the Chartered Insurance Institute, EY, the FCA and PWC. His work has also been profiled in The Times, the Financial Times, The Wall Street Journal, Les Echos and The Guardian.
His book ethicability has sold over 25,000 print copies and has been licensed as an e-book to over 600,000 employees across the firms he advises. He is currently working with an award-winning producer on a new TV show and book that helps everyday people resolve everyday moral dilemmas.
Roger is Professor of Organisational Ethics and Corporate Philosopher in Residence at Cass Business School. He also teaches at Duke Corporate Education, FTIE Corporate Learning Alliance and London Business School.
Fee range:
Please Enquire