Back
Rt Hon Lord John Prescott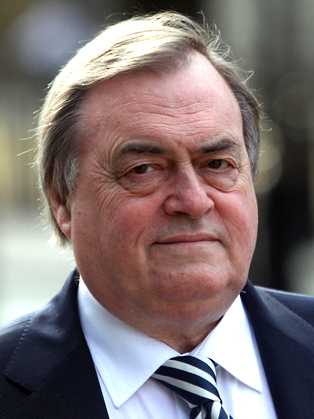 Best known for:
Former Deputy Prime Minister and effectively EU rapporteur on climate change.
Summary:
The UK's longest serving Deputy Prime Minister, since leaving the Commons John has acted as EU 'rapporteur' on climate change, and as himself in an ad for an online comparison site. With Pauline he's also made films on the class system and the north/south divide.
Biography:
The Right Honorable Lord John Prescott was Britain's longest serving Deputy Prime Minister and a key player in the Blair Government. His most significant achievement was to lead negotiations with 120 nations at Kyoto, resulting in the first treaty on climate change. He still works with the Chinese on their plans to build a thousand new 'sustainable' cities.

Starting out as a Cunard ship's steward and union official, Prescott rose to power via a degree in economics and a spell in the European Parliament. Throughout the period of modernisation he maintained his core beliefs and his popularity with Labour's grassroots. He is widely credited for managing the strained relationships around the Cabinet table.

John is also known for a number of controversial episodes - not least involving his passion for Jaguars and the punch he threw at a farmer during an election campaign. From the early days serving pink gins through to his private dinners with Brown and Blair, 'Prezza' has a rich fund of anecdotes.

Since resigning from Cabinet John has become active in the Council of Europe, particularly on environmental issues. He has also found time to film highly acclaimed television documentaries about the British class system. The next subject to receive the Prescott treatment: the North-South divide.
Lord Prescott will consider well aligned speaking engagements to include politics, society, climate change and sustainability both as keynote and after dinner speeches, he is a keen debator.
Fee range:
Please Enquire