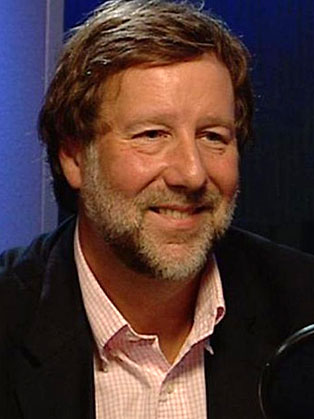 Best known for:
Rupert Gavin is the former CEO of Odeon Cinemas.
Summary:
Rupert Gavin is the former CEO of the Odeon Cinema Group, the largest cinema group in Europe. Prior to that he was head of BBC Worldwide, responsible for all their commercial activity whilst overseeing a huge and controversial programme of diversification.

Biography:
An insightful and sought-after keynote speaker, Rupert Gavin, who started life as a Hollywood script writer, possesses the in-depth commercial experience and versatility to deliver presentations on a wide number of subjects including marketing & advertising, consumer electronics, retailing, publishing, new media, entertainment, broadcasting, telecommunications, theatre and the arts.

Rupert became a Director of Saatchi & Saatchi after they bought his advertising business in 1985 and served until 1987 within its Dorland Agency, during which time it grew to become the UK's third largest agency.
From 1987-'94, he was deputy Managing Director for Dixons, running the UK and Far East operations. His task was to transform the commercial management of the UK business from its position in the late eighties (non-profit making, losing market share and an inefficient fragmentation of businesses). This was achieved by 1994 with substantial market share growth, a dominant position in new technology markets such as PCs, video games and a fully integrated business.
From 1998-2005 Rupert Gavin was CEO of BBC Worldwide, responsible for all BBC commercial content operations, including TV, UK and global, magazines, books, video, audio books, offline interactive media, e-commerce portal, music business, merchandise and licensing business, live entertainment business, formats, library sales, etc. During this period sales doubled to £650m, profits more than trebled and cash flow generation increased from £50M to £141M PA.
In 2002, BBC Worldwide won the Queens' Award for Excellence in the export category and won the UK Trade Partners Export Award.
In 2005, he was appointed CEO of Odeon & UCI Cinemas Group. In this role, he is responsible for the largest Cinema group in Europe, running 1700 screens in 200 cinema locations. He has overseen the integration of the Odeon chain with the UCI chain, realising significant synergy benefits in a short period of time and completed five further acquisitions in Spain, Italy and Germany - exceeding the target acquisition plan in every case. He also formed two significant joint ventures - a 50/50 deal with Sky to launch a medium scale UK film distribution operation, and a 50/50 joint venture with Cineworld: Digital Cinema Media, forming the UK's largest screen advertising company.
Fee range:
Please Enquire