Back
Sally Gunnell OBE DL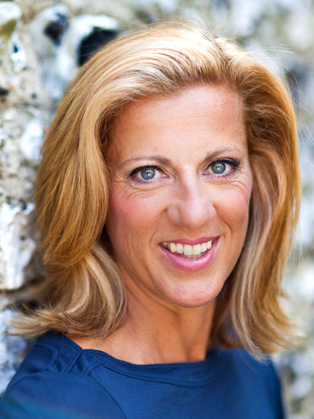 Best known for:
Sally is the only woman to ever hold the Big Four concurrently - Olympic, World, European & Commonwealth Gold Medalist.
Summary:
Sally Gunnell OBE DL is the only woman ever to hold the Big Four concurrently (Olympic, World, Commonwealth and European titles), Sally remains a towering figure in British athletics. She has more than 15 years' experience in addressing a wide variety of corporate audiences. She has covered global conferences of thousands and senior leadership teams of just 6. Her natural, easy-going style belies her relentless focus on achieving and sustaining excellence.
Biography:
Sally remains one of the nation's favourite female sports stars and remains the only woman ever to hold all four major track titles (Olympic, World, Commonwealth, European) concurrently.
Her journey from a rural Essex farm to Olympic Gold in Barcelona's 400m hurdles continues to capture the UK's imagination. World record track performances have given way to a business career that has been no less successful; she is an established motivational speaker, healthy living ambassador, Corporate Wellbeing, television personality and also currently sits on the board for Sport England.
Companies all over the UK have benefitted from Sally's keynote speeches. She offers inspiration and game-changing advice to businesses, drawing on her sporting highs and lows to bring the learning to life. Her relaxed, easy-going manner engages people at all levels. Key themes that have helped big and small businesses include:
Setting goals for success
Dealing with setbacks
Sustaining excellence
Work-life balance, lifestyle and wellbeing
An ordinary Essex girl who achieved extraordinary, world beating feats, Sally Gunnell remains an inspiration to thousands of people all over the country.
Publications: Ten Hurdles in Life (2014)
Fee range:
Please Enquire