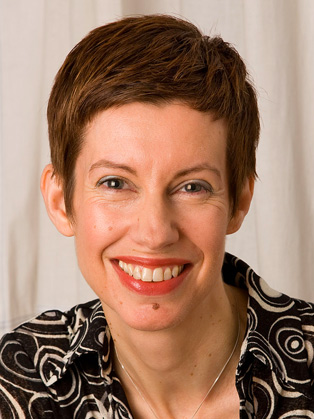 Best known for:
Sarah Pennells is a financial broadcaster, personal finance journalist, money expert and author with over 20 years' experience working across television, radio, web and print.
Summary:
Sarah Pennells is the founder and editor of the UK's leading finance website for women, 'SavvyWoman.co.uk', which gives clear, 'easy-to-understand' information and tips on wide range of financial issues and has won, and been shortlisted for, several awards.
Biography:
Sarah Pennells has also presented weekly finance programmes on Share Radio covering an array of topics from finance for women to investing/planning for your retirement, and this was recognised in 2015 when she was named Personal Finance Broadcaster of the Year in the Santander Media Awards.
Sarah is regularly interviewed by the BBC, ITV's Good Morning Britain, Sky News, and Channel 5 (among others) on personal finance and consumer issues. She has also been interviewed as an expert on programmes such as BBC Rip Off Britain as well as Woman's Hour, The World at One, You and Yours and Moneybox on BBC Radio 4.
Sarah has written a regular personal finance column a number of newspapers, magazines and online publications including The Independent on Sunday, Fabulous magazine and People's Friend. In addition, she has written money and consumer features for Good Housekeeping and Tesco's Living magazine and writes a regular newsletter for the free to use credit report service Noddle. She is also often quoted by a range of women's magazines and online publications, including Red, Cosmopolitan, Stylist, Glamour and The Pool.
As well as being named Personal Finance Broadcaster of the Year in 2015, Sarah was also named BIBA Journalist of the Year and Personal Finance Journalist of the Year 2016. Her website, 'savvywoman', was voted best personal finance blog in 2015, and runner up in Headline Media Awards 2016 for the 'Best use of Social Media'; and within the same awards, Sarah was voted runner up as Financial Broadcaster of the Year and runner up in the Consumer Champion category.
As well as writing articles and for her website, Sarah has written personal finance books on three topics about: 'making good money decisions as a couple', 'green and ethical money', and 'divorce and finance'.
Prior to launching her website, Sarah was a freelance consumer and personal finance reporter on BBC1's Saturday Breakfast programme, and her career in personal finance journalism began with working as a reporter and producer on Radio 4's Moneybox programme.
Sarah is an accomplished and engaging host for conferences and moderator for panel discussions. She also offers media and messaging training and has worked as an expert contributor on a number of corporate videos. Amongst her many previous clients are the Association of Residential Managing Agents, the Association of British Insurers, Scottish Widows and Lloyds Bank. She has also chaired a question and answer session and delivered a keynote speech at the Citizens Advice annual conference and chaired a panel debate on financial fraud for London law firm Mishcon.
Fee range:
Please Enquire