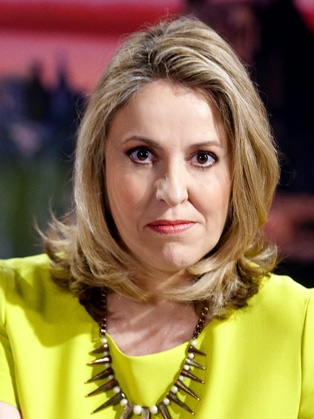 Best known for:
Sarah Smith is a journalist for the BBC.
Summary:
Sarah Smith is the Scotland Editor of the BBC, covering Scottish news, politics and current events for BBC TV news and radio.
Biography:
From 2014 to 2015, Sarah was the presenter of the Scottish current affairs programme, 'Scotland 2014', which was broadcast on BBC2 from May 2014, sharing Scottish news with UK audiences. In September of this same year, Sarah was particularly involved in reporting on the Scottish independence referendum as well as interviews and news following the result.
In November 2015, Sarah was appointed BBC Scotland Editor - a new position held for the first time. Prior to working for the BBC, Sarah worked for Channel 4 News from 1998 until 2014, where she covered a range of international stories including US presidential elections, the Haiti earthquake, Madrid bombings and Fukushima disaster. At home, she has spent many years covering UK politics and spent three years as the business correspondent for Channel 4 News where she became accomplished at demanding answers from our political and business leaders and holding decision makers to account by asking the awkward questions.
Sarah graduated from the University of Glasgow and began her career as a journalist graduate trainee with the BBC in Scotland. She spent a year living and working in Belfast for the BBC Northern Ireland and was even held at gun point by the Ulster Defence Association.
In 1991, she moved to London, and became an assistant producer for the BBC Youth Programmes:' Rough Guide', 'Rapido' and 'Reportage'. Two years later, she moved into news and current affairs; first as assistant producer with 'Public Eye' and 'Here and Now' programmes and then as producer for BBC programmes such as Newsnight,
Sarah reported for BBC 5 News for two years, after which she transferred to Channel 4. She was the first presenter to appear on air on More4 at the channel's launch in 2005 as the anchor of More4 News
Sarah is the eldest daughter of late Labour leader John Smith. Her mother is Baroness Smith of Gilmorehill. Sarah is married to Simon Conway and lives in Scotland.
Fee range:
Please Enquire