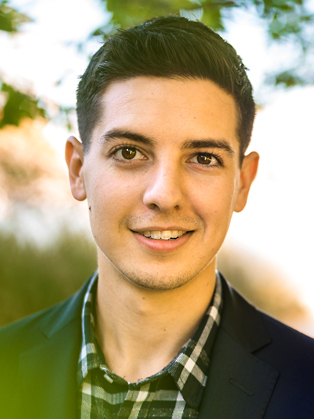 Best known for:
Shane Feldman is best known for being the Founder and CEO of COUNT ME IN and is the visionary behind the world's largest millennial-led movement.
Summary:
Over the past decade, COUNT ME IN has initiated tens of thousands of projects worldwide, contributing a value of over $2.6 billion to the global economy through service.
Biography:
Through his first hand experiences travelling the globe and spearheading the world's largest millennial-led movement, COUNT ME IN, Shane Feldman has decoded frameworks that enable individuals and teams to connect more authentically and perform at their highest levels.
Shane researched community leadership and human behaviour in over 25 countries and uncovered universal strategies that make teams click and businesses thrive.
Larry King, Dr. Oz, and People Magazine have featured Shane. He is also the subject of a documentary TV series from A&E.
Shane has worked with some of the world's most dynamic companies including Google, Microsoft and Disney, and has been recognised by The White House, The Prime Minister of Canada and The United Nations for his achievements in community leadership.
Shane started COUNT ME IN back in 2008 as a high school project. With an alumni network spanning over 6 continents it now has a global social enterprise incubator that has impacted more than 10 million people in 104 countries.
Topic Areas:
Leadership Passport: Attracting, Empowering and Retaining a High-Performing Team
Relationship Passport: Inspiring and Retaining Loyal Customers
Future-Proof Passport: Building and Scaling to Move Beyond Competition and Elevate Impact.
Fee range:
Please Enquire
Testimonials:
One of the most impressive, authentic people I've met is Shane Feldman, demonstrating self-awareness more often associated with people three or four times his age.
Forbes
Shane Feldman kicked off our event perfectly! His energy was contagious, and his stories were captivating. The D4G Conference at Facebook would not have been the same without Shane, and we're grateful he was able to be part of the event. His message inspired the entire audience to think bigger and attendees left feeling hopeful, energised, and ready to take action. A joy to work with, Shane is humble, kind and inspiring on stage and off stage.
Jamie Lockwood, Facebook
Shane was very inspiring, and left us with a very clear call to action.
Netflix