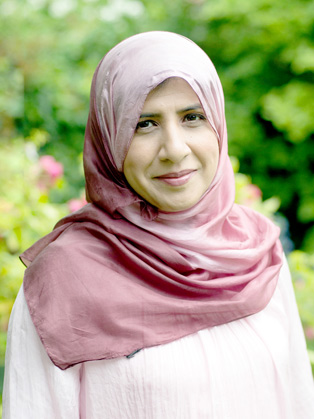 Best known for:
Shelina Janmohamed is an Author and VP Ogilvy Noor.
Summary:
Shelina Janmohamed was recently named as one of the UK's Muslim Women Power 100 list by The Times newspaper and the Equalities and Human Rights Commission. She is the author of the novel Love in a Headscarf and Generation M: Young Muslims Changing the Worldwhich explores the phenomenon of what it means to be young and Muslim today and how society and business needs to react.
Biography:
Shelina is the vice president of Ogilvy Noor, the world's first bespoke global Islamic branding practice for building brands with Muslim audiences, she was named one of the world's 500 most influential Muslims. The Institute of Practitioners in Advertising named her as one of the 'Future Female Leaders of British Advertising'.
She writes her own award-winning blog at www.spirit21.co.uk. She was named Best Non-Fiction Writer at the Muslim Writers Awards, and also won Best Blog and Best Female Blog in the online Brass Crescent Awards. She presented Hip in a Hijab for BBC Radio 4.
She writes for The Guardian, Daily Telegraph, The National, the BBC and EMEL magazine and appears regularly on TV, radio and in print to comment on Islam, Muslim and Muslim women's issues.
Speaking topics:
Generation M: diversity, representation and inclusion
The female perspective: how to have your voice heard
Making change, being proactive and solving the world's problems around you
Motherhood, feminism and women's activism
Discovering creativity
Fee range:
Please Enquire