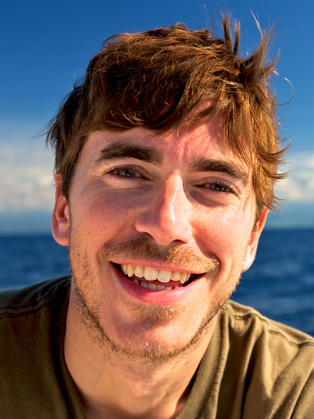 Best known for:
Simon Reeve is an adventurer, TV presenter and New York Times bestselling author with a passion for travel, wildlife, history, current affairs, conservation and the environment.
Summary:
Simon is the presenter of the BBC TV series Indian Ocean and has been around the world three times for the BBC series Equator, Tropic of Capricorn, and Tropic of Cancer. He has travelled extensively in more than 110 countries.
Biography:
Simon Reeve is an adventurer and New York Times bestselling author and TV presenter who has travelled to more than 120 countries making multiple award-winning TV series for the BBC. They include Caribbean, Sacred Rivers, Indian Ocean, Tropic of Cancer, Equator, Tropic of Capricorn, Pilgrimage, Ireland, Australia (Winner of the British Travel Press Award for Broadcast Travel Programme), Greece, Big Life Fix, and his two new series Turkey (2017) and Russia (2017). He has received a One World Broadcasting Trust Award for "an outstanding contribution to greater world understanding" the prestigious Ness Award from the Royal Geographical Society, and the Special Contribution Award at the Travel Media Awards.
The BBC describes Simon as "British television's most adventurous traveller", and after a decade spent making more than 70 programmes Simon has become a familiar face on British TV, well known for his extraordinary foreign journeys. Most of Simon's documentaries combine travel and adventure with global environmental, wildlife, and conservation issues, and have taken him across jungles, deserts, mountains and oceans, and to some of the most beautiful, dangerous and remote regions of the world. Simon's dodged bullets on frontlines, hunted with the Bushmen of the Kalahari, dived with manta rays, seals and sharks, survived malaria, walked through minefields, tracked lions on foot, been taught to fish by the President of Moldova, adopted by former headhunters, and detained for spying by the KGB.
Simon's adventures have been broadcast in dozens of countries, enthralling millions.
Publications include:
The New Jackals: Osama bin Laden and the Future of Terrorism (2001)
One Day in September: The Story of the 1972 Munich Olympics Massacre (2005)
Tropic of Capricorn (2009)
Fee range:
Please Enquire