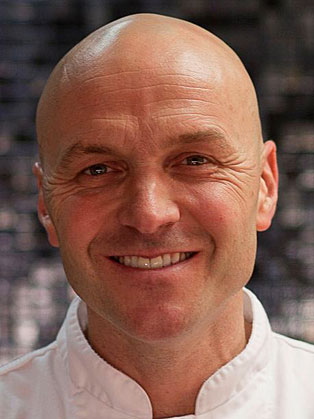 Best known for:
Simon Rimmer is best known for being an English Chef.
Summary:
Simon Rimmer is an English chef, best known for his on-screen partnership with Tim Lovejoy, with whom he co-hosted the BBC Two programme Something for the Weekend.
Biography:
Rimmer originally studied fashion and textile design and taught himself to cook.
Rimmer founded Greens, a vegetarian restaurant in Manchester 1990. Two years later, The Guardian described Greens as one of the most exciting new restaurants in the UK.
Rimmer's television career began with Granada Breeze and he has also appeared regularly on programmes including This Morning, Granada Tonight and Lunchtime Live to name a few. Simon presented This Little Farmer and Making a Meal of It for the BBC and was the mentor on the Channel 5 programme Breaking Into Tesco in which people competed to get their food products sold by Tesco.
Rimmer's first book, The Accidental Vegetarian, was published in October 2004. His second book, The Rebel Cook, was published in October 2006. His third book Lazy Brunch came out in spring 2008, co-written with Lovejoy and based on a feature in Something from the Weekend.
Rimmer opened his second restaurant in October 2006. It has been named "The top celebrity restaurant to eat at" by the Observer Food Monthly.
In 2014, Lovejoy and Rimmer presented a short-lived spin-off series called Daily Brunch.
Fee range:
Please Enquire