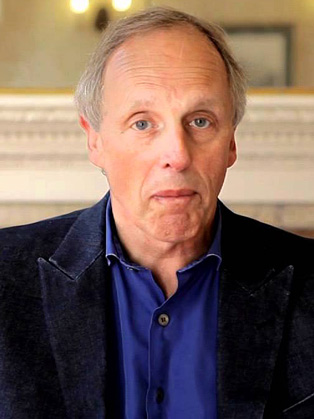 Best known for:
Simon is best known for founding the company YO!, with its many branches including YO! Sushi and YOTEL.
Summary:
Being the founder of YO!, Simon Woodroffe's business ventured spans to include: the hugely successful lifestyle brand and restaurant YO! Sushi which revolutionized eating-out in London and across the world; and the YOTEL, described as a cross between a Japanese capsule hotel and a first class air cabin. Simon is currently working on developing the YO! Home and the YO! Spa. However, before the launch of his first YO! Sushi restaurant in 1997, Simon had spent 30 years in the entertainment industry, with his production companies staging concerts for the lights of The Moody Blues, George Michael, and Stevie Wonder. In 1999, Simon won the Ernst & Young Entrepreneur of the Year Award, and also became a part of the CBI/BCC Ambassador of Entrepreneursism campaign, which he is still a part of.
Biography:
Founder, owner and creative driving force behind all things YO!, Simon Woodroffe left school at the age of 16 and spent 30 years in the entertainment business. His production companies in London and Los Angeles designed and staged concerts for many artists during the 70′s and 80′s, including The Moody Blues, Madness, Rod Stewart, Stevie Wonder and George Michael. In the 90's, he spearheaded the development of television deals to show huge international rock concerts worldwide, including Nelson Mandela concerts and shows for Amnesty International.

In 1997, Simon founded YO! Sushi, a conveyor belt sushi bar. The concept was to make eating a complete entertainment experience and featured call buttons, robot drinks trolleys and Japanese TV. The first restaurant opened on London's Poland Street and became an overnight phenomenon. Today it continues to expand both at home and abroad.
YO!

In 1999 Simon won the Ernst & Young Entrepreneur of the Year Award and became part of the CBI/BCC Ambassador of Entrepreneurism campaign, with which he is still actively involved. In 2001 he was awarded the accolade of Best Venue at the Retailer of the Year Awards. In recognition for his contribution to hospitality, Simon was awarded an OBE in the Queen's Birthday Honours list 2006.

Simon continues to develop new YO! brands. YOTEL, Simon's solution to boring and expensive hotels opened in 2007, and in 2011 opened a 669 bedroom site in central New York. In mid-2017 a 600 room YOTEL opens in Singapore's Orchard Road and further openings as follows: San Francisco & Boston in late 2017, and Miami, LONDON, Williamsburg, Brooklyn and Dubai Business Bay planned for 2019. More YOTELS are in the pipeline. YO! Home: Simon's re-invention of the city apartment launched at London's 100% Design in 2012 and the first development looks set to launch in Manchester in late 2018.
His television appearances include the BBC 2 Dragons' Den as one of the panelists, who make and break the dreams of would-be entrepreneurs as they pitch their business ideas for financing, Discovery TV's VIP Weekends with Ian Wright, ITV's Homes & Property and ITV's The Millionaire's Club.
Simon is in great demand as a speaker at corporate events talking about entrepreneurship, customer service and creativity, and has shared the inspiring story of his entrepreneurial success worldwide.

Fee range:
10,000-20,000 GBP