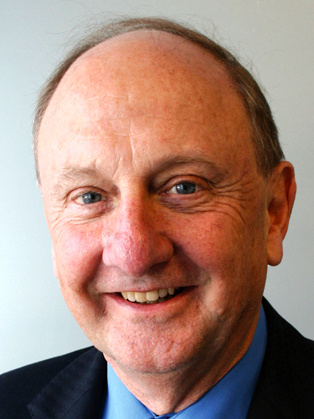 Best known for:
"The man who is brutally honest enjoys the brutality quite as much as the honesty. Possibly more."
Summary:
Sir Richard Needham has spent over 45 years in business and politics. He has unrivaled access at the highest levels into both public and private sectors in Asia, Europe and the US. He was the Minister responsible for redesigning and rebuilding Belfast, and is widely recognized throughout Northern Ireland as the man responsible for turning round and regenerating both the North's infrastructure and economic base. In his role as Minister of Trade, he overhauled and reinvigorated the whole of Britain's export strategy. He is accepted in Whitehall as Britain's most successful Minister of Trade since the War. In recognition of his work in Northern Ireland and at the DTI, he was made a Privy Counselor in 1994 and knighted in 1997.
Biography:
Richard Needham (Earl of Kilmorey) is an outspoken former politician and successful businessman renowned for his provocative insights and anecdotes about the corridors of power and those who inhabit them.
In his early twenties, after several years with an engineering company, Richard started his own printing and packaging design companies with three colleagues.
He was elected Member of Parliament in May 1979. He was a member of the Public Accounts Committee before becoming a Minister in Northern Ireland in 1985. He is the longest serving British Minister in Ulster where he was responsible for rebuilding Belfast and its shattered economy.
In 1992 he became Minister for Trade and was put in charge of developing and implementing Britain's export strategy as deputy to Michael Heseltine. He left the government in 1995. In 1994 he was made a Privy Counsellor and knighted in 1997.
He is a founder member of the Anglo-Japanese 21st Century Group. He is a Council Member of the British Malaysian Society. He is an honorary member of the Singapore British Business Council. In 2004 the Japanese Emperor appointed him the Order of the Rising Sun, Gold and Silver Star.
Since leaving politics he has been involved in a number of businesses both large and small. He was International Director of GEC Plc, Chairman of the National Heart Hospital, Biocompatibles Plc and a number of others. He is now Vice-Chairman of NEC Europe Ltd, the Japanese electronic giant, and Chairman of Avon Rubber Plc one of the world's leading manufacturers of military respirators. For the last 15 years he has been a Director of Dyson Ltd, four of them as Deputy Chairman, and has seen the company grow from a small UK player into the world's largest manufacturer of vacuum cleaners. He is President of the British Exporters Association. He is currently an advisor to the President of Colombia on small business start-ups. He has recently received an Honourary Doctorate of Laws from the University of Ulster.
He is the author of two books: 'Honourable Member' and 'Battling for Peace'


Fee range:
Up to 5,000 GBP