Back
Sir Stelios Haji-Iannou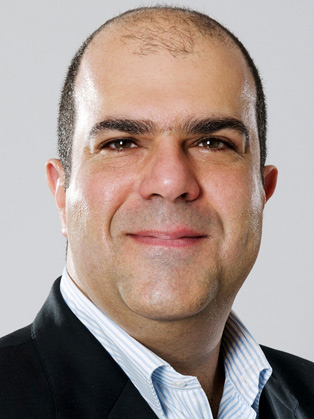 Best known for:
Sir Stelios Haji-Iannou is best known for founding easyJet.
Summary:
Sir Stelios Haji-Ioannou is a British entrepreneur of Greek origin, resident in Monaco. Stelios is the founder of easyJet, a low-cost airline and the Stelmar shipping line. EasyJet's foundation in 1995 marked the beginning of a series of ventures marketed under the "easy" brand, managed by easyGroup and chaired by Sir Stelios.
Biography:
The son of a Greek Cypriot shipping magnate, Sir Stelios Haji-Ioanou earned the bulk of his fortune from his stake in budget airline easyJet, which he founded in 1995; his siblings Clelia and Polys, both also billionaires, hold slightly smaller stakes in the company. Stelios has tried to replicate the easy magic, but other endeavors haven't been as fruitful.
He floated easyHotel on the London Stock Exchange in 2014 with a disappointing public offering. Stelios maintains ownership of the easy brand through his private company, easyGroup, which is based in London. He licenses the brand for use in other sectors offering discounted value to customers, such as easyBus, easyCar and easyGym.
Prior to founding EasyJet, he started the Stelmar shipping company with money from his late father in 1992; it went public in 2001 and Stelios sold his stake in 2005 for quadruple the initial share price.
His Stelios Philanthropic Foundation works to support entrepreneurship and the environment in the UK, Cyprus and Greece, where a "food from the heart" initiative gives a free lunchtime snack to the needy. He was knighted in 2006 and now lives in Monaco, where he likes to take one of his two small yachts out on the water on weekends.
Fee range:
Please Enquire