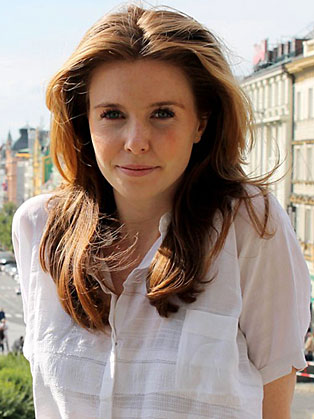 Best known for:
Stacey Dooley is an English television presenter and journalist.
Summary:
Stacey Dooley is one of Britain's most loved documentary presenters. Fashion conscious Stacey's life took an unexpected turn when she travelled to India in 2007 for the BBC3 series Blood, Sweat and T-Shirts to live and work alongside the people in the Indian fashion industry making clothes for the UK High Street.
Biography:
Upon her return to the UK, Stacey Dooley began campaigning against child labour, organising events to raise money for charities and even appearing on BBC2's Newsnight to raise awareness, and has since embarked on a series of investigations to become one of BBC3's most celebrated presenters.
Stacey Dooley Investigates has seen Stacey look at a variety of topics from sex trafficking and underage sex slavery in Cambodia and the dark side of tourism in Thailand and Kenya, to rave reviews. In 2012 her three part series, Coming Here Soon for BBC 3, explored the lives of young people affected by the global financial crisis, focusing in on Greece, Ireland and Japan. Whilst in the USA Stacey created two series of Stacey Dooley in the USA took an objective look at issues affecting teens across the pond such as: Girls Behind Bars, Border Wars, Homelessness and Kids in the Crossfire.
Bringing the focus closer to home, Stacey's documentary, My Hometown Fanatics: Stacey Dooley Investigates, explored the media hype surrounding Luton in comparison to the political reality of her hometown, and broadcast on BBC3 in February 2012. Stacey has also presented five series of Show Me What You're Made Of for CBBC, in which young British children adopt the lifestyles of child factory workers abroad.
In 2015 Stacey was back on our screens with her new BBC3 documentary looking at domestic abuse in the UK in Beaten By My Boyfriend and prime time, three-part series for BBC3 lifting the lid on the global war on drugs culminating in Cannabis Smugglers. Stacey also returned as a guest panellist on Channel 5's long-running daytime discussion programme The Wright Stuff.
Her hard-hitting series for BBC3 Sex in the Strange Places aired in March 2016 and saw Stacey travel to Turkey, Russia, Brazil and Syria to uncover the shocking stories about these countries' attitudes towards sex and prostitution.
Stacey immersed herself in different groups with extreme ideologies and beliefs in her most recent two part series Brainwashing Stacey Dooley for BBC3 last year where she had to embrace the challenging world of Pro- Abortionists and the controversial arena of big game hunting. Later on in 2016, Stacey travelled to Syria and presented the critically acclaimed documentary, Stacey Dooley on The Frontline: Gun Girls and ISIS,also for BBC3.
2017 has seen Stacey explore the dangerous world of child pornography in Japan, uncover the missing indigenous girls of Canada and go undercover in the growing criminal world of Britian's digital drug dealers.
Fee range:
Please Enquire