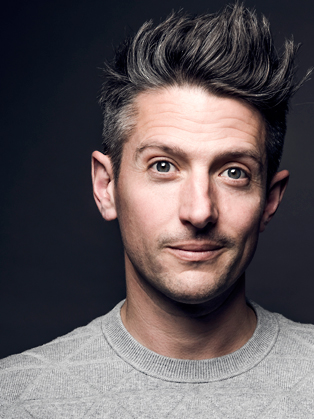 Best known for:
Stuart Goldsmith is best known as an internationally award-winning comedian, writer, podcaster and host.
Summary:
Stuart Goldsmith has a reputation for smart, accessible stand-up, with enthusiasm and natural charm to conceal a quick with and fearlessness honed by his early career as a street performer.
Biography:
Stuart Goldsmith is an international award-winning comedian, writer, podcaster and host who in addition to stand up, has built a reputation as a highly skilled interviewer and engaging host.
Stuart's podcast The Comedian's Comedian is always insightful and often inspiring and shines a light on the darkest creative secrets of his fellow comics, and is revered by comedy fans, performers and industry alike. Previous guests on his podcast include; Jimmy Carr, Tim Minchin, Russell Howard, Sarah Millican, Bo Burnham, Bill Burr, Jen Kirkman and James Acaster.
Stuart is an Edinburgh Festival Fringe veteran. Having been introduced to the festival as a street performer, he has since taken seven solo stand-up shows and presented The Comedian's Comedian at the Fringe three times.
Stuart's critically acclaimed 2016 show Compared To What subsequently toured internationally. 2017's Like I Mean It was another massive success, winning the Leicester Comedy Festival Award for Best New Show and again touring internationally.
Stuart's latest show, End Of, debuted to rave reviews at the 2018 Edinburgh Fringe, earning a recommendation from the British Comedy Guide as one of their best shows at the festival.
Stuart, a familiar face on the circuit, continues to build his audience internationally, performing at the Melbourne International Comedy Festival and the New Zealand International Comedy Festival, where he won the Spirit of the Festival Award.
He has been invited to perform at the prestigious Just For Laughs Comedy Festival a number of times, receiving rave reviews as part of the British line-up show and securing a series of high profile guests for The Comedian's Comedian Podcast, including a live interview with legendary American comic Patton Oswalt. 2019 also saw Stuart invited to perform stand-up on iconic TBS chat show Conan.
Fee range:
Please Enquire