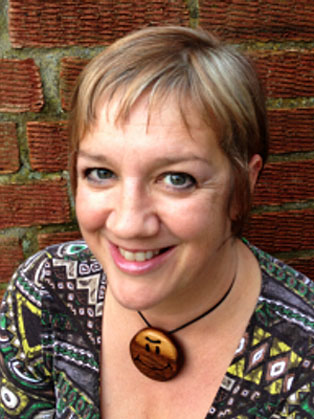 Best known for:
Sue Nelson is best known for being the BBC's science and environment correspondent.
Summary:
Sue Nelson is an award-winning science journalist and broadcaster, editor of The Biologist and a producer/presented of the Space Boffins and Planet Earth podcasters. A former BBC science and environment correspondent, Sue continues to present science programmes for Radio 4 and BBC World Service.
Biography:
Sue is an award-winning science journalist who comments on science and space for national TV and radio, she produces radio programmes for Boffin Media – including A Home in Space for BBC World Service and Beating the Detective, Save the Moon and The Man with the Mohican on Radio 4. Sue makes short films for organisations such as the British Antarctic Survey and the European Space Agency.
Sue is a former BBC TV science and environment correspondent, Sue has reported on science for all the BBC's national television news programmes. She has also reported and presented for Radio 4 for over 20 years, was editor of the Biologist 2010-2015.
From 2008-1015 she produced and presented the Planet Earth podcasts, which were shortlisted for a 2013 European podcast award. She now currently co-produces and presents the award winning Space Boffin podcast.
During her extensive broadcasting career, Sue has covered everything from cloning, species extinction and disease outbreaks to GM crops, eclipses and exploding rockets. She has driven a moon buggy on a London street alongside the last man to walk on the moon, Apollo astronaut Gene Cernan.
She delivered a TV report on the danger of exotic pets with a python draped around her neck. Her online banking expose for Newsnight resulted in major banks and building societies reassessing their security measures.
Sue has written for most of the UK's quality newspapers and has contributed opinion columns on science for The Times. A published playwright, Sue has also written for a TV game show and has had several screenplays made into short films, and is co-author of How to Clone the Perfect Blonde, which was long listed for the Royal Society science book prize in 2004.
She has been awarded both the Association of British Science Writers' Award and a BT Technology Journalist Award. Sue was also the presenter of Formula Five on BBC Radio 5 from 1990 to 1994 and is the co-author of How to Clone the Perfect Blonde.
Fee range:
Please Enquire
Testimonials:
I wanted to thank you on behalf of UK CEED for the wonderful job you did last night in presenting the National eWell-Being Awards. It was quite a challenging presentation and you delivered it perfectly. we were delighted to have someone involved who obviously really understood and appreciated the aim of the awards and this really added something to the evening. hopefully we will be able to collaborate again on a future event.
Head of Marketing UK CEED
Sue was simply a delight to work with. Engaging, sparky and friendly. she was without a doubt the best conference chair that I have worked with. She clearly had an excellent grasp of what is a fairly niche topic, and handled the speakers with grace and the audience with control.
E Health Insider Conference.